Whether it is a question of creativity to seduce your users and encourage their commitment, to accompany you in the development of your digital business, or to help you gain more freedom and autonomy: you no longer have obstacles.
We know that a website is much more than just a showcase. It is an essential business and outcomes generator for your activity. Here at Sutu, our vision is guided by your objectives and our job is to help you achieve them. Because we love our work, and we want to accompany you as long as possible, it is the success of your project that guides our choices; not our personal interests. It is by this way that we ensure the sustainability of our agency : by delivering complete satisfaction to our clients. Honest, transparent and always keeping your return on investment in mind, our approach is based on three essential points : users seduction, client freedom & autonomy, long term support.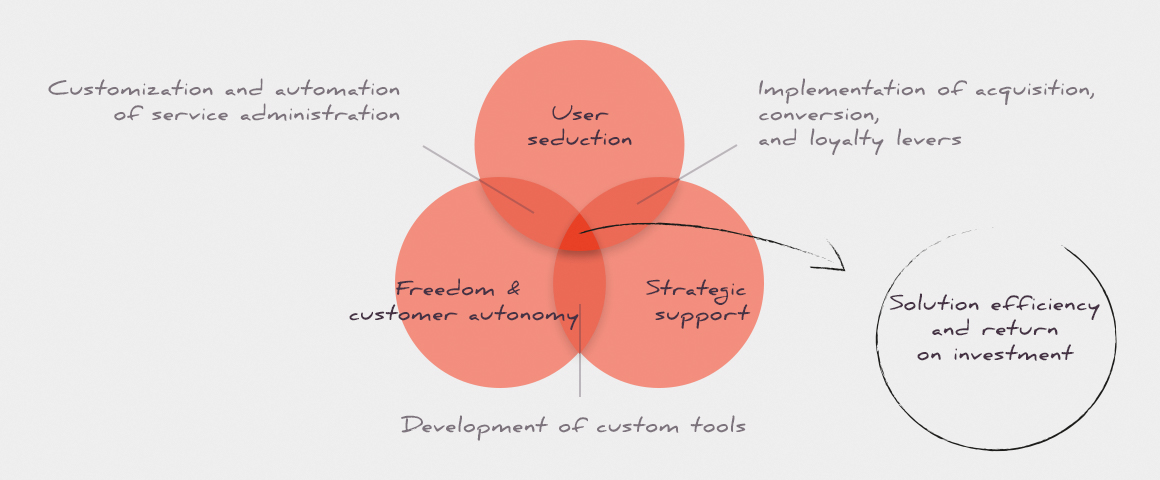 Our Goal is yours !
Since ten years, the diversity of our experiences, cultures and expertise that we have accumulated has enabled us to offer your digital project a rich, sharp and creative vision. All this know-how is gathered for you, so you can meet all your challenges!
It is by continually improving our skills and expanding our spectrum of expertise, that we are in capacity to have a global digital vision to set up your digital solutions. By this way, we are also able to support you more efficiently. However, it is not just about services, it is more about a way of working. Whether you are a SME or a large company, what interests us is to take part in your project, discuss possible alternatives, exchange ideas, and find THE best solution for you. For us, there is nothing more satisfying and constructive than the success of your projects. In fact, our goal is nothing less than the profitability of your investments, and we reach it through a multitude of levers, all available for you.
---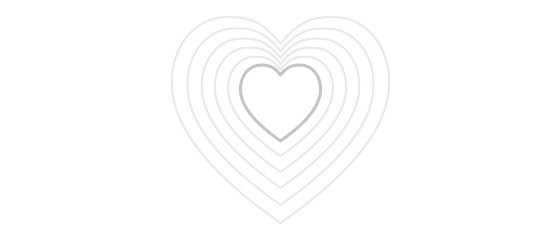 We seduce users to deliver better results 
We pursue strategies centred on users, their emotions and the memorable memories that they will keep of their digital experience. We combine research, analysis and understanding of your targets'needs to implement innovative, creative, and efficient solutions. Our UX (user experience) approach opens up an extensive range of levers to attract, acquire, and retain users.
--- Offer you more freedom by pushing boundaries
We propose a technical culture and Open-source software that allow you to keep a certain autonomy and freedom of action. Our strategy is based on technical solutions of tasks automation (so that you can keep a hand on a maximum number of elements), optimization of the security and technical solutions known and recognized for their durability and scalability. Our basic assumption is that nothing is impossible on a technical scale.
---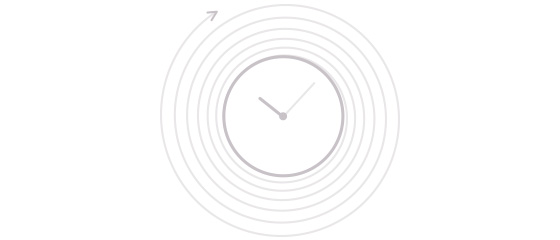 Support and accompany you in the long term
Our global expertise in digital strategy is based on the Web Marketing experiences of the Sutunam founders. Working on the long term  with our clients, and because we know how much it is important for the life of a website, we accompany you in your strategic choices in terms of brand positioning, search engine visibility, technical orientation, and marketing in the broadest sense.