Magento Development Company
Magento 2 is one of the leading eCommerce solutions (CMS) for online merchants. It's time to set you apart from the competition with your digital stores delivered by our reliable specialists - Adobe Certified Expert Magento Commerce developers.
Why Magento with Sutunam?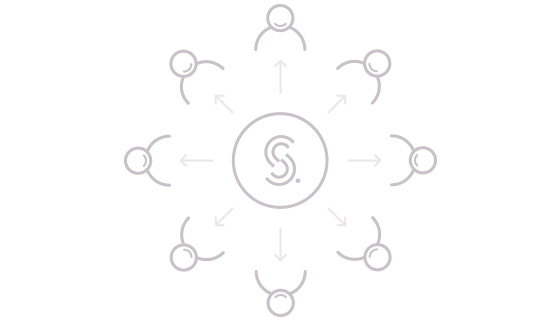 What we have done in Sutunam?
We built up and acquired expertise through 10 years of experience on Magento 1 & 2 E-commerce platform. Sutunam team of 40+ experts dedicated to the solution now have several Magento certifications under our belts. Providing custom Magento developments & integration, we have been always bringing unique and exceptional online presence for various brands.
Flash Sale module
CMS block module
Sutunam Slider module
Advance Mega Menu for enriched content
Product configuration with custom feature
Sutunam SEO (URL rewriting rules, meta tagging, advanced settings…)
BtoB business tool, middle-ware and platforms, …
Why Magento Commerce?
Unrivaled technical robustness in terms of E-commerce CMS, Magento Commerce & Open Source (Magento 2) brings a full package of online shop features. Shorter time for development and higher standard for performance & security, Magento 2 pursues the flexibility for B2C and B2B experience. No matter what your project's size, this Open Source solution takes it all: go global, omnichannel (offline/online) and mobile presence!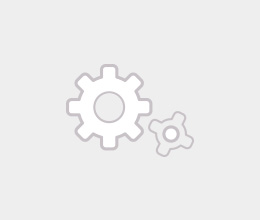 Speed & Performance
Fast loading time improves SEO and conversion rate. Magento 2 speeds your site up with extra abilities to support such as: more users or page-views but fewer hardware resources (thanks to Full Page Cache and native PHP 7 compatibility).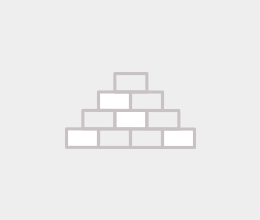 Stable Environment
Better foundation as the PHP code structure allows the control of dependencies and code injections. Modularity is enhanced and extension development is simplified. Flux Integration
Magento API customization & management for orders & production bring huge advantages for your site. Interconnection with multiple solutions, e.g. ERP, CRM, PIM, or Marketplace keeps your clients up-to-date all around. And much more!
Magento includes many more features: implified checkout process, invisible captcha, blog-style content management via a complete WYSIWYG editor, and advanced statistical reports.
---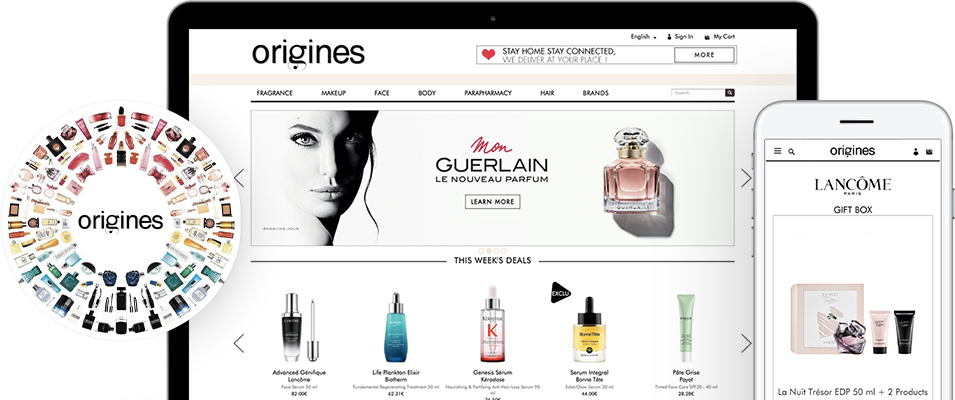 Origines Parfums Migration to Magento 2 for 1st Top beauty website in France
1,500 daily orders
+25% transactions in mobile channel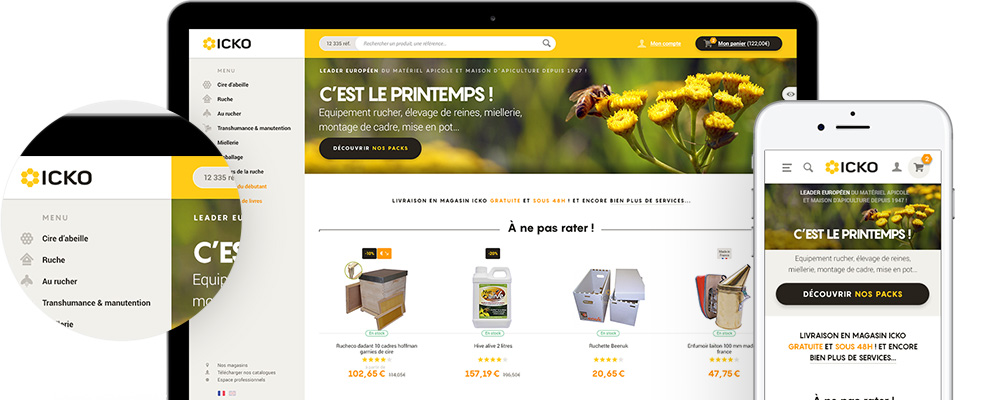 ICKO Magento 2 UX/Design eCommerce
+22% page speed
+12% transactions rate
-16% bounce rate