Magento 2.1 Full custom revamp
Sebasto Autoradio
Volume up! The e-shop innovation is on!
Thomas, Project Manager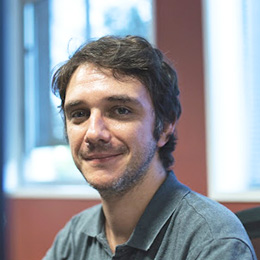 Sebasto Autoradio is a pioneer in the hi-fi and car video equipment in Paris, France. Sutunam was selected to modernize their website. Due to the technical nature of the company's products, one of the main challenges was to endow the website with different features that can give users a smooth shopping experience.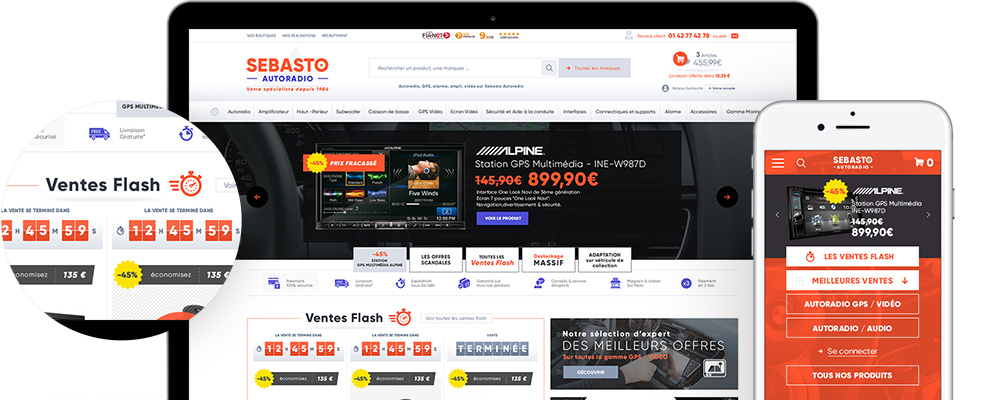 Sustain the E-commerce business
Sebasto Autoradio is specialized in Hifi and car video systems since 1984. Even though the brand has been widely recognized for its high-quality advice, its wide product catalog and its aggressive prices, it still needed to extensively modernize its image and website to better meet the customers' needs and expectations.
This new website allows the brand to keep up in a continuously changing competitive and technical environment. Everything thank to the high responsiveness, efficiency and ease of use of the website, as well as a tool that is able to identify the compatibility of products based on the users' vehicle.
Responsive website.
Product accounting engine.
ERP connection.
Payments with installments (Cetelem payment gateway).
Fianet and Sellsecure connection (payment gateway).
SEO Optimization.