ActivCorner
A good technical preparation to win the Ultra Trail!
Tanguy, CEO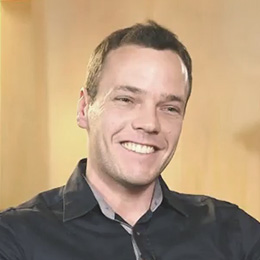 ActivCorner, the first French sport and wellness marketplace, brings more than 500 partners (gym, studios, theaters,...) together and offers thousands of on-demand activities all over France. In its lists of thousands of users, multiple prestigious names have been added, such as: Google, L'Oreal, Axa and Regus. What about ActivCorner and Sutunam? A real partnership!
Coaching, Support and Results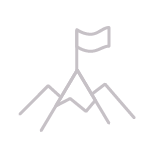 Define goals and strategies to achieve them
Create branding and select the best tech solutions for stated goals.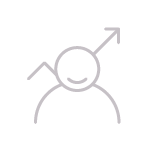 A winner state of mind to better grow
Put in place methods for rapid growth! Growth Hacking mode!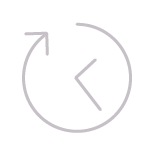 Hold on the length and stay on the course
No false start! Don't be overtaken by the technical debt. Maintain the effort.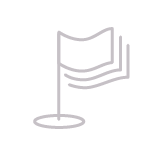 Anticipate to better meet the future
Question yourself, pivot and always improve!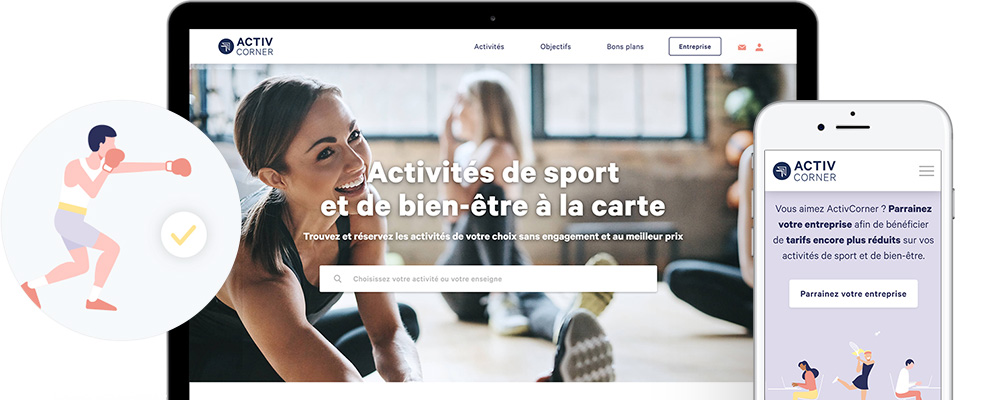 A system that makes the difference
With a team captain like Yacine C, whose ambition is to become a global player in the consumption of sports and wellness activities, it is better to be technologically well prepared. Firstly created to answer a demand of former great NBA players, the startup quickly turned into a community platform for professional sport players, companies, and/or any individual who is interested in being a part of the game.
Taking into consideration the huge challenge and the fast speed of execution (development, time-to-market) required, we opted to develop a tailor-made information system based on a Symfony framework. Starting from scratch, we put everything in place from the first communication blog post, to the first catalogue of offers. We then installed ThirdParty Payment (TTP) by selecting the Stripe Connect payment solution to manage sellers, buyers, and other commissions. This scalable marketplace quickly saw its first adaptations to meet specific needs of each customer and/or partners. As unique offers and promotion vouchers to companies employees, an online e-wallet that credits employees with a wellness budget, and more… To ensure the growth and enhancement of its offers, ActivCorner connects itself to several external solutions via APIs (MindBody, HelloCE, CRM and others…).
Build an
incredible team
of technical experts &
growth consultants
Build an
incredible team
of technical experts &
growth consultants
Brand identity and logotype creation.
Specification workshop and functional scope definition.
Dev for equity: equity investment. Fundraising consulting with a tech' card.
Growth hacking: digital strategy, traffic growth, aggregation users retention.
Responsive design creation (dynamic design for mobile devices).
Symfony development with advanced search engine, specific filtering and location.
Marketplace development with sales profiles (rooms, partners, clubs, etc.) and buyers.
E-wallet development with credit card. Offers and promotion management.
Connection with Stripe Connect, payment gateway for marketplace and management for commissions between sellers / buyers.
Custom developments for the private content management, based on user's request (corporate accounts).
API developments and integration for iOS and Android mobile applications.
Inter-connection with the systems of major players in sports and activities (MindBody API, HelloCE, ...).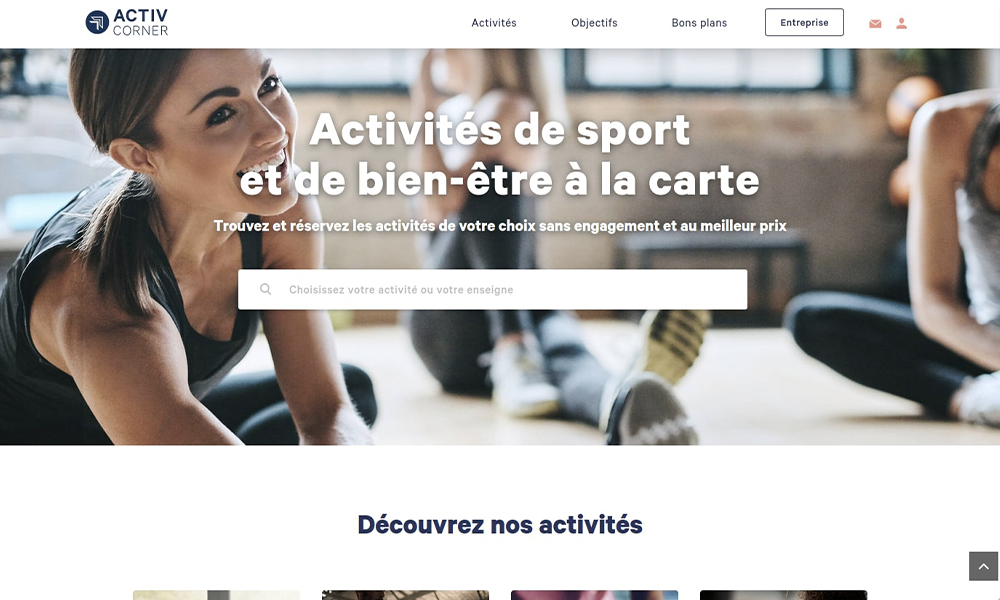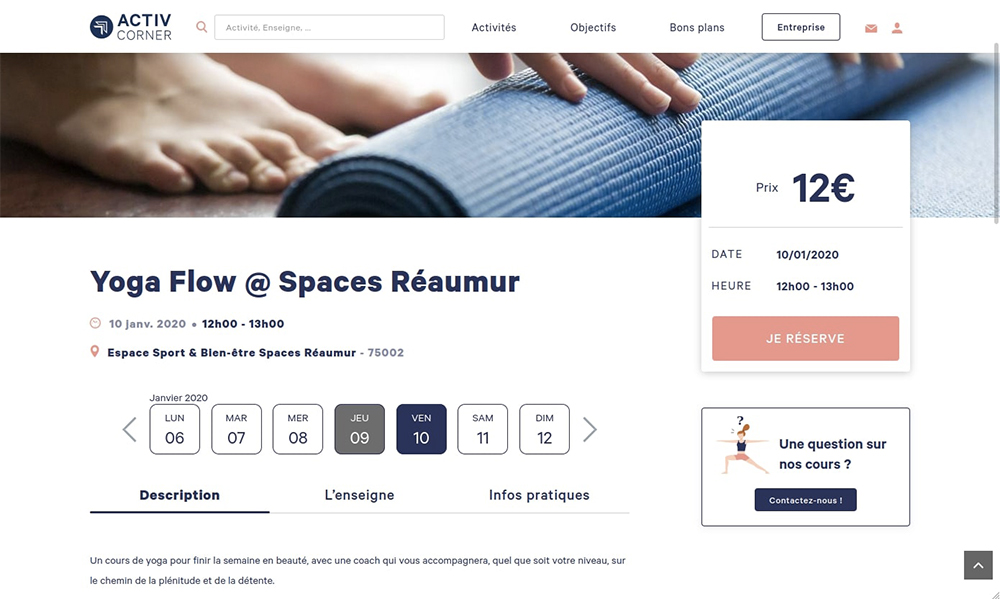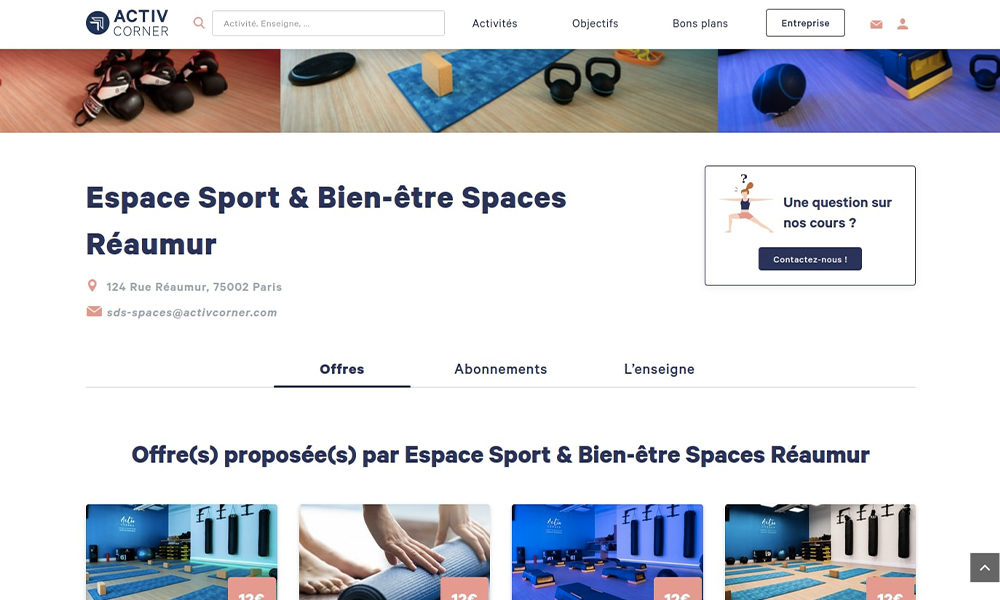 Inights says it all...
At least 10 new partners are added each month. A concept that seduces!
A catalogue that constantly grows according to the needs expressed and "user-learning".
Support from status creation (incorporation) to technical specification until the marketing.
Registration rate record in 2018, showing exponential growth.