Graphic Redesign Under Magento 1.9

Carré Blanc
A site adapted to its users.
Thomas C, Project Manager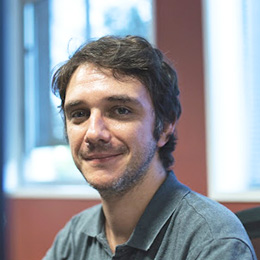 Brand of household linen since 1984, Carré Blanc is recognized for the quality of its products, but also for the originality of its colors and patterns. To celebrate its 35th anniversary, Carré Blanc wanted to make a new look. They called on us to integrate their new graphic charter.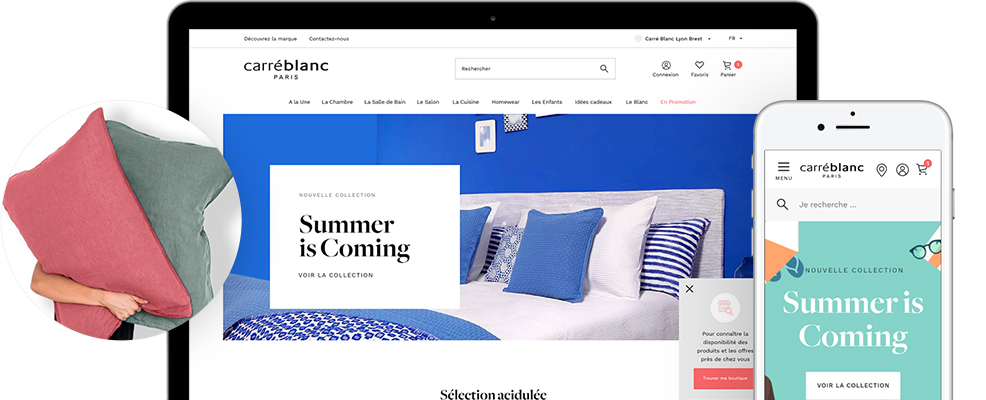 IMPROVE THE USER EXPERIENCE
Until now, Carré Blanc had a functional but graphically aging site. More modern, clearer, the new charter offers a much better user experience. Resolutely turned towards mobile, the design supports the strong development of the brand on the digital by getting closer to the browsing habits of its customers.
From the existing Magento base, we have also brought many features that simplify the daily administration of the site, whether at the level of categories, products or static content.
Redesign of the display and administration of filters
Redesign of the display and administration of the size guide
API Store locator connector
Multiple category templates
Linen set sheet
BEM Integration
Functional adaptation of templates
SPLIO integration
Redesign of the product return system