Adobe Commerce Dynamics AX integration
Yves Rocher
Boosting eCommerce Excellence in Vietnam with Magento & Hyvä!
Ashley, Project Manager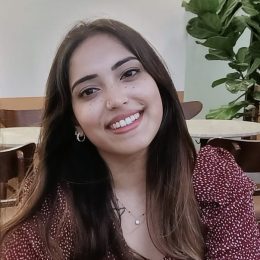 Yves Rocher Vietnam trusted us with a major revamp of their Adobe Commerce site after more than three years of partnership. The project involved security enhancements, Magento 2 upgrade, Hyvä frontend integration for improved performance, and ERP integration with Microsoft Dynamics AX for increased efficiency.
Revitalize Online Presence Optimizing Speed with Hyvä Frontend
Using Hyvä to boost site speed, providing a smooth shopping experience.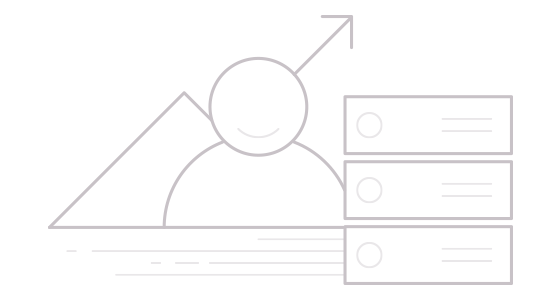 Driving Site Traffic through UX Optimization
Fresh UX/UI from Yves Rocher Group, tailored to the Vietnamese market. Easing operations via ERP & Dynamics AX
Connecting Magento2 to Dynamics AX for stocks and warehouse operations.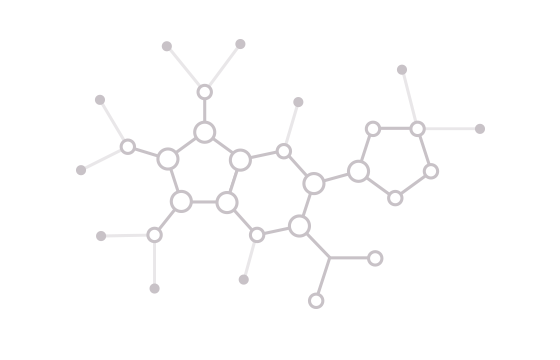 Integrating Vietnamese Market Service Providers
Viettel Post, FPT mobile OTP connection, ... for an authentic Vietnamese experience.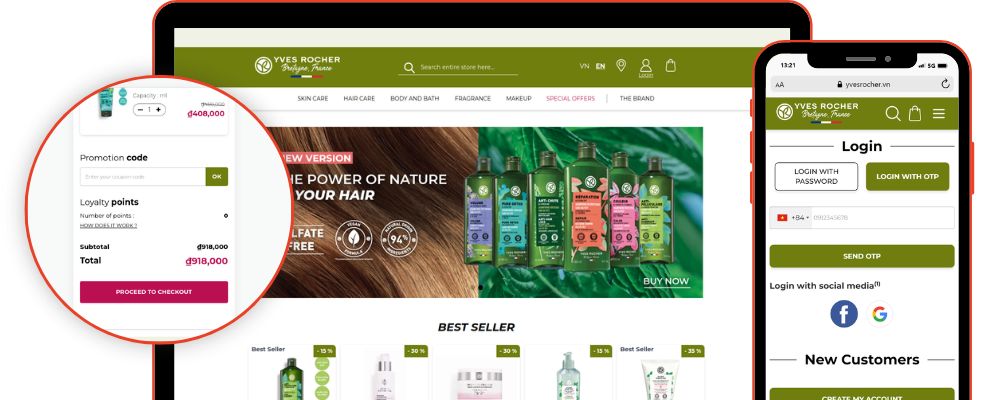 Revamping to Strengthen Market Position
Sutunam teamed up with Yves Rocher Vietnam to overhaul their Magento 2 eCommerce site, aiming for superior performance, traffic growth, and seamless operation with third-party integrations. Our strategy centered on Hyvä frontend integration, offering a fast and smooth user experience. Alongside, we embraced Yves Rocher's global UX/UI design, optimizing it for the Vietnamese market.
We implemented Magento 2 security upgrades, introducing robust safety measures and enhancing privacy with GDPR standards, a major step in Vietnam's online market. We seamlessly connected the site to Microsoft Dynamics AX, enhancing stock and order management. To further tailor the experience, we integrated local services such as Viettel shipping and FPT's OTP mobile connection solution, adding a touch of local trend. The revamp reinforces Yves Rocher's position in the booming Vietnamese eCommerce market.
Embrace
Natural Beauty through Cutting-edge
Tech
!
Embrace
Natural Beauty through Cutting-edge
Tech
!
Integrating Hyvä frontend UI/UX with Magento 2 for an enhanced user experience.
Optimizing responsive website navigation for all devices - phones, desktops, tablets.
Managing customer loyalty with an engaging rewards program (Earn & Redeem).
Offering multi-language support for English and Vietnamese users.
Synchronizing with Microsoft Dynamics AX for efficient data management and warehouse stocks.
Incorporating Viettel Shipping for accurate shipping cost calculations.
Implementing FPT mobile OTP authentication for secure sign-ups and logins.
Showcasing a nationwide store locator for ease of access.
Upholding GDPR standards for customer data privacy and security.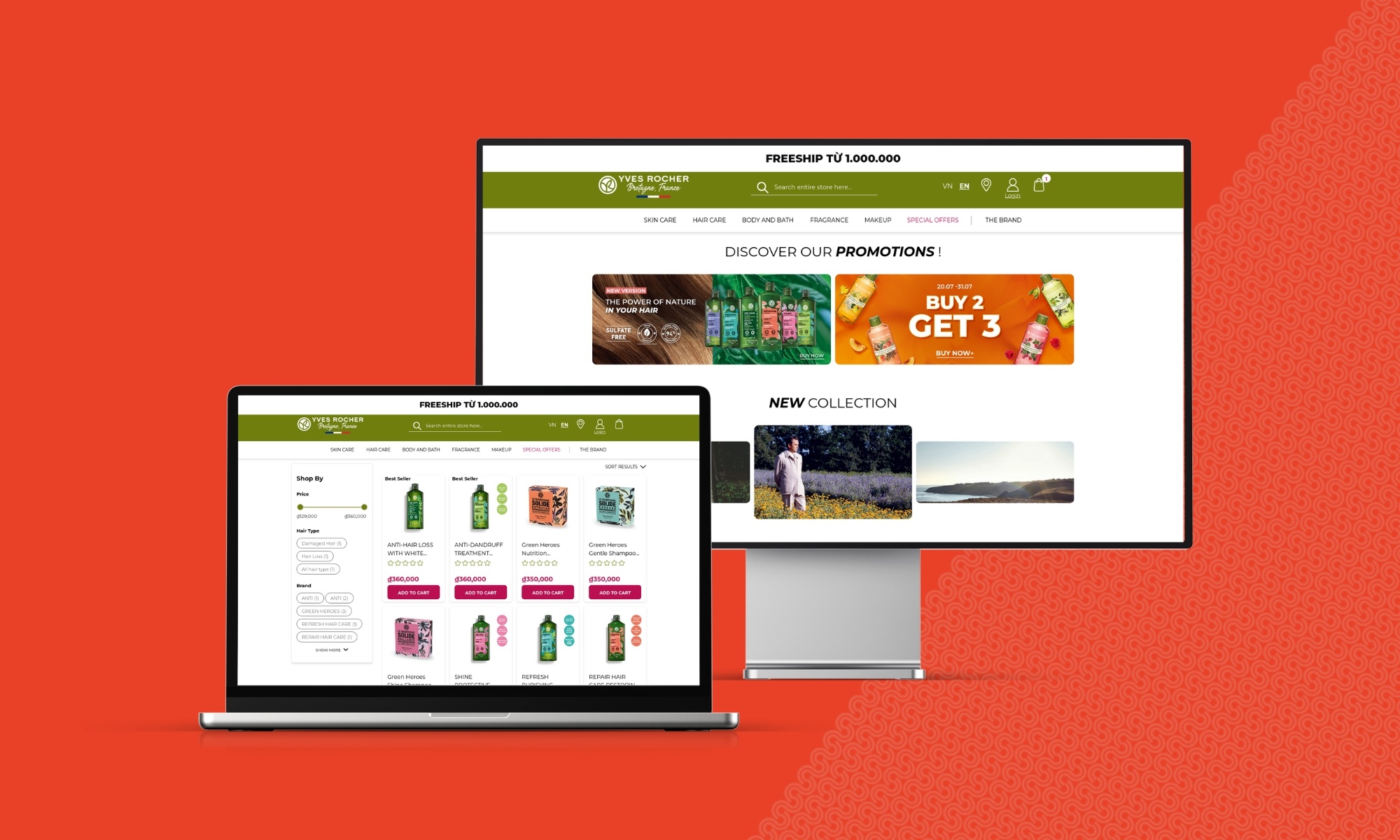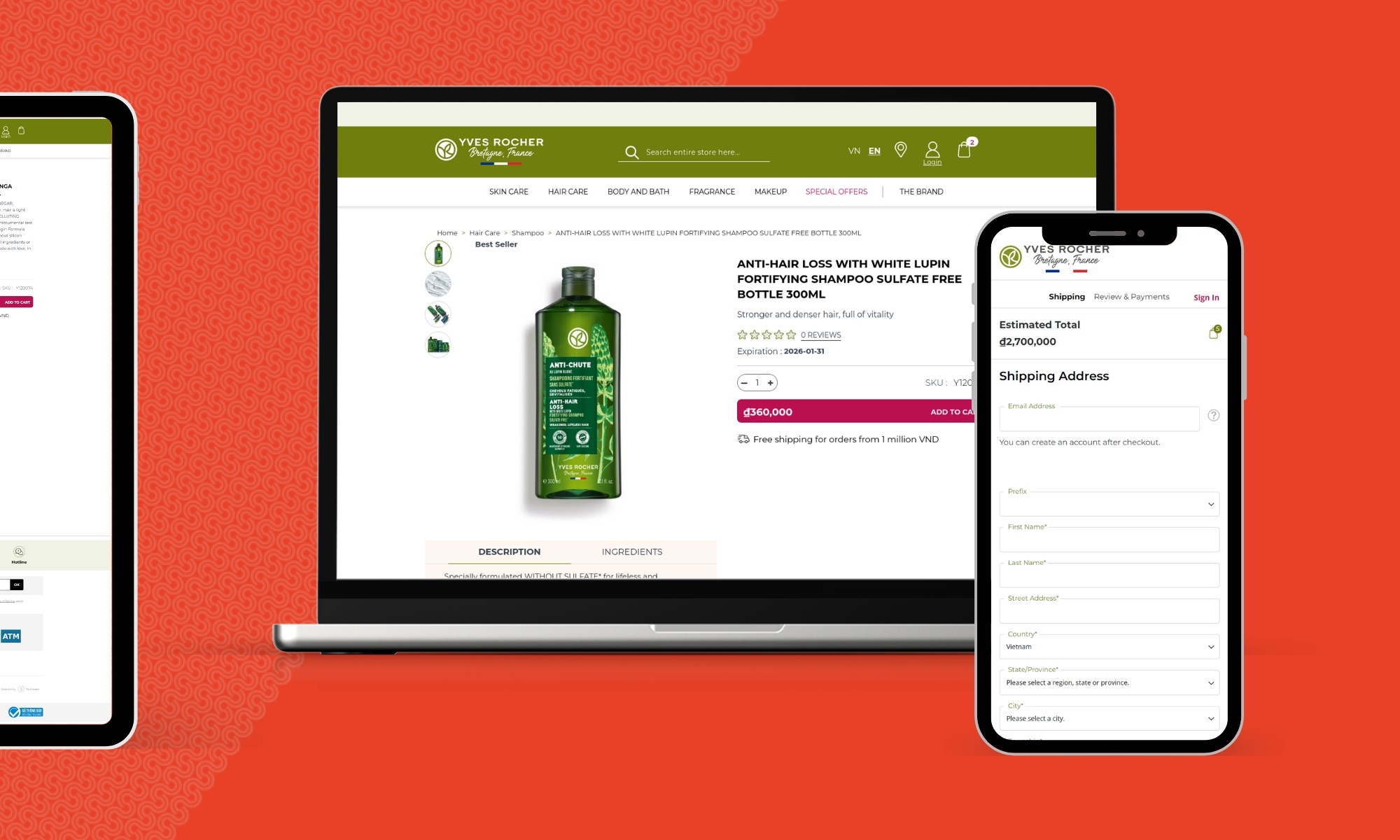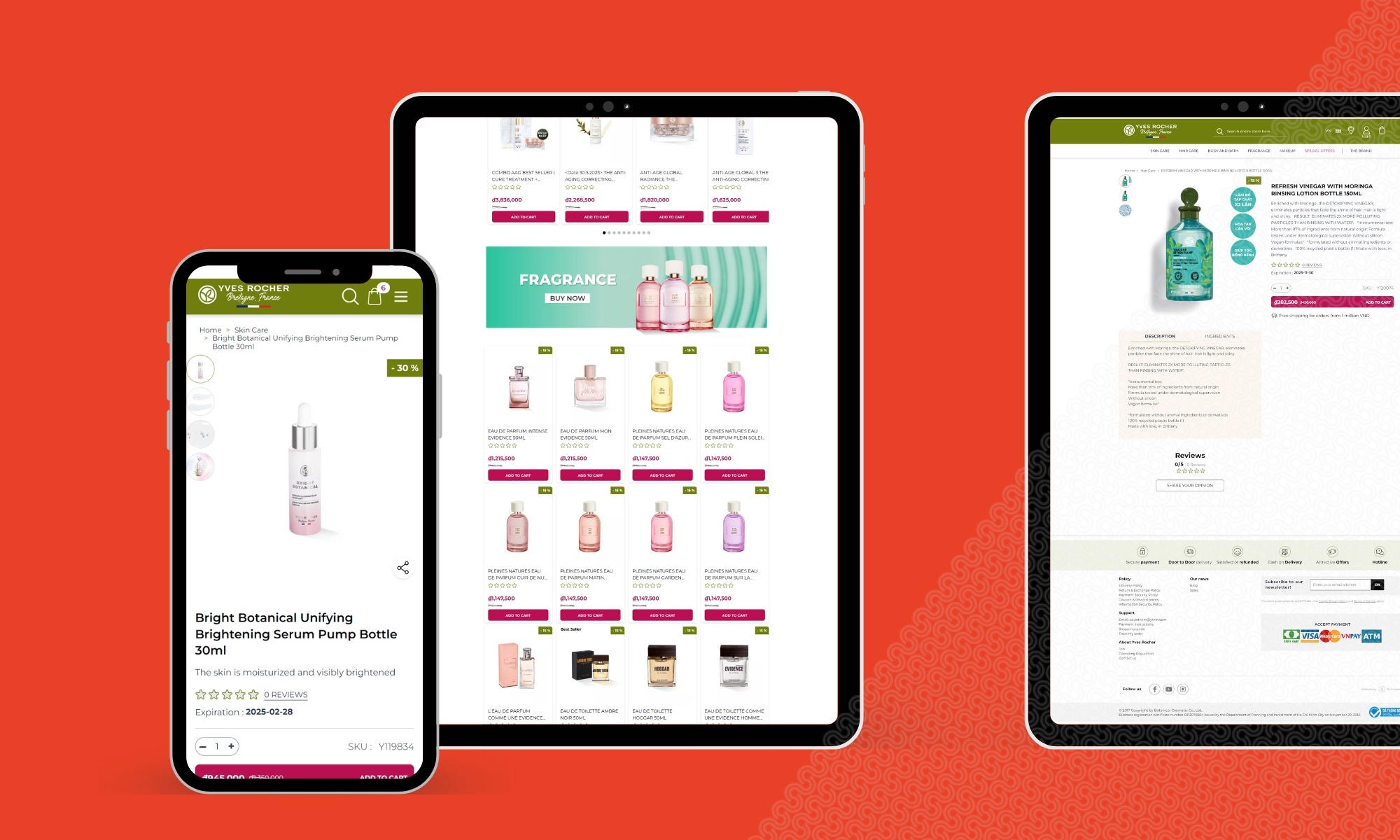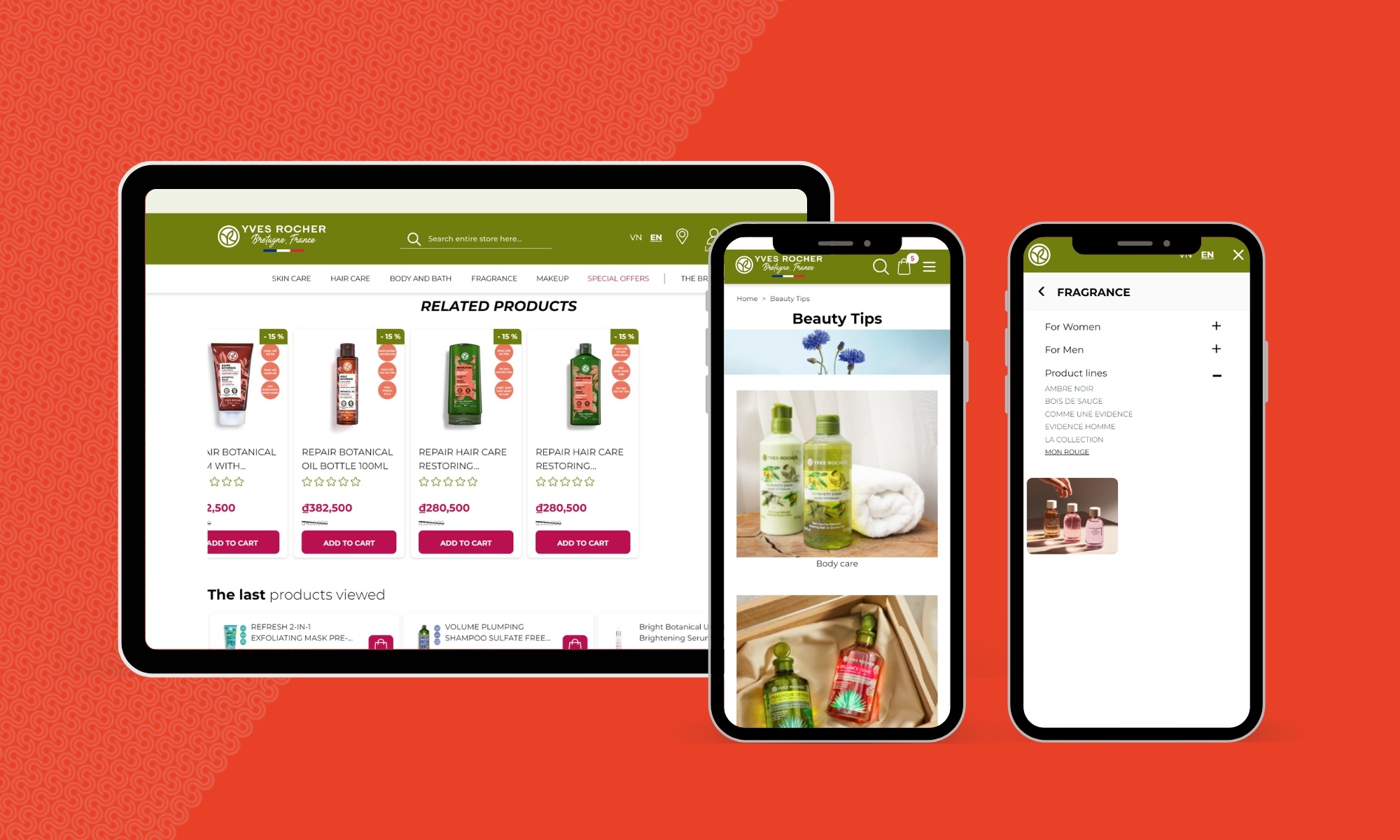 Beauty's Bloom by the Numbers
Three years of collaboration, blooming into a beautiful alliance.
Crafting 10 tailor-made features, the essence of digital elegance.
Twice as fast: a swift move in digital beauty exploration.
An extensive range to captivate all seeking natural beauty.