Digital animation on fair exhibition
Fermob
Reveal the potential of new products thanks to users
Julien, Production manager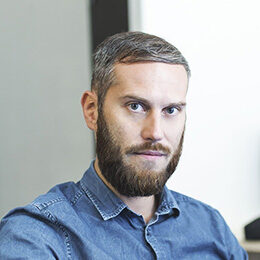 As a French manufacturer of garden furniture and colourful outdoor accessories, Fermob offers a wide ranges of decorative equipment for the house. This time, Fermob aimed to develop a popular outdoor game.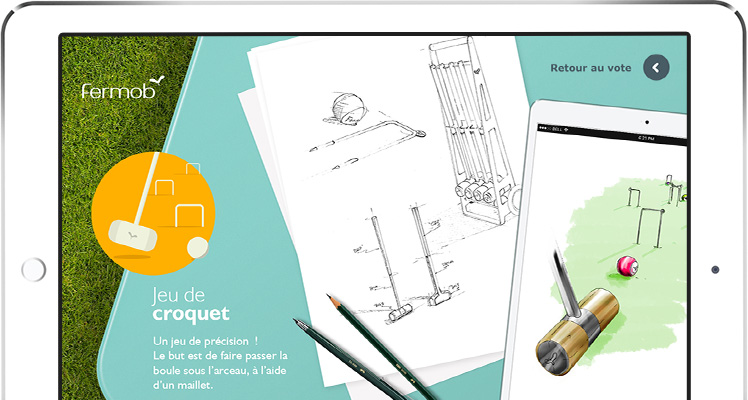 Offer a participatory experience
In eager anticipation of the launch of a new exterior game, Fermob asked Sutunam to create a fun voting interface. This was installed and made accessible on a terminal during the "Maison et Objets" fair exhibition. In fact, this Parisian fair is an important source of inspiration for all professionals in decoration, home and design sectors. Users are invited to vote for their favourite product by giving them a unique choice between croquet, bowling or ring games.
As soon as their choice has been validated, they can discover previous voting results live. Thanks to the nice operation, and by giving voice to its customers, Fermob was then in capacity to know which product will be the most successful!
Graphic design for tablet device.
Implementation of a computer version, accessible offline.
Voting interface deployment on terminals during a fair.
Multilingual interface management.
Dynamic display of voting results.
Record and export votes database management.