Complete revamp on Drupal
Huet location
A new digital strategy to get more leads!
Guillaume, Project Manager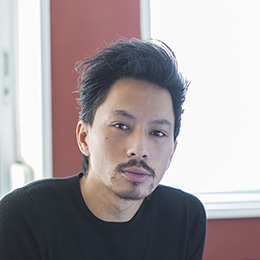 With more than 25 years of experience, Huet Location is now a major actor in the rental of aerial work and lifting platforms. A family company which was founded in 1991 that we had the pleasure to accompany in the redesign of their digital devices.
A complete revamp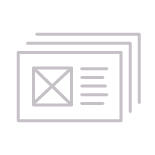 Design responsive interfaces which deliver clear information to highlight contact details.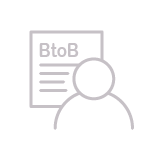 Increase customer acquisition
Increase the number of incoming quotes with call-in-action and advanced search engine.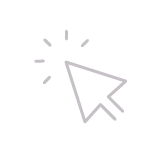 Be transparent to better convert
Modernize the company image while highlighting equipment and services.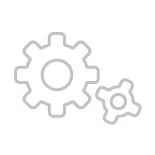 Create a rental portal with an online quote request in the information system.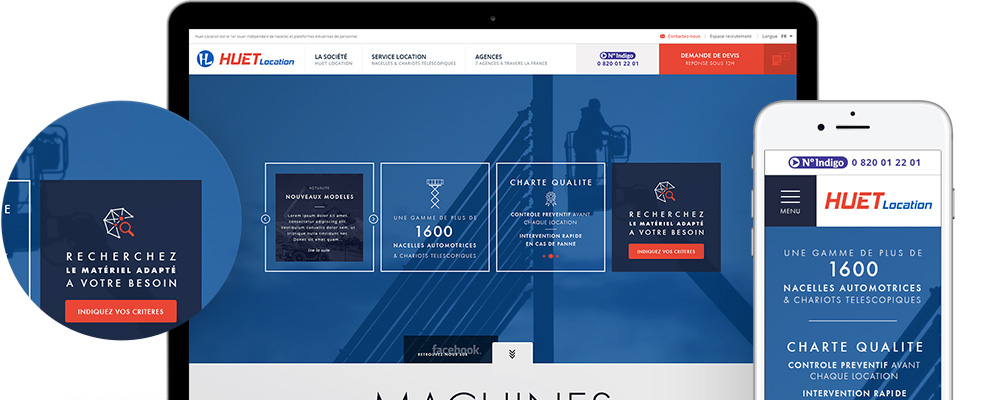 Develop and Modernize
We got our guidelines in this project straightforward: a scalable and flexible technology base, combined with different interfaces adapted to the B2B market. This project also led us to work on multiple intersecting topics, including the link between offline commercial actions and online process automation. The modernization of the communication, the graphic charter and the PDF data sheets were also part of the actions we managed jointly with Huet.
Final result? We built a fast and accessible site with adaptive design (that fits perfectly to all screen resolutions), which differentiates thanks to a modern brand. We used Drupal 7 CMS in order to make this happen. Why? Simply because it is the most scalable and secure solution for the B2B models.
Value the
services and
ease the
rental process.
Value the
services and
ease the
rental process.
Optimize website's user experience and business goals.
Shooting and photo sessions on site.
Artistic direction and graphic design creation.
Responsive design (for mobile user and desktop users).
"SEO ready" function integration based on Drupal 7 (optimized for organic search traffic) with performance optimization.
Conversion rate optimization thanks to the integration of specific solutions (Categorization, filters and advanced search engine, detailed technical sheet, simplified rental application process ...)
Custom development for BtoB (quote generation, ERP connection, automatic mailing, call back request...).
New design for the technical sheets (PDF).
Dedicated server infrastructure optimized for scalability.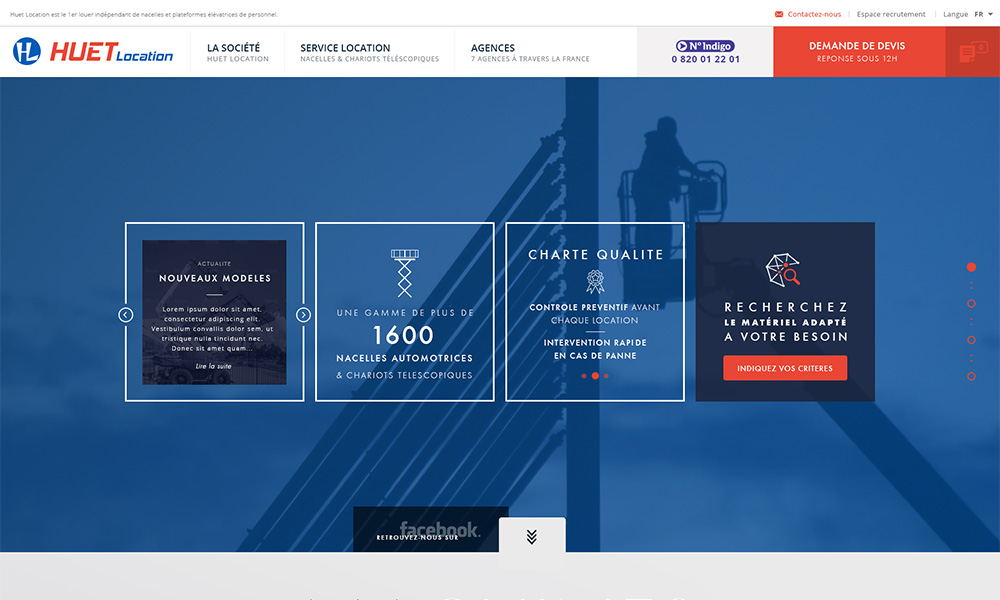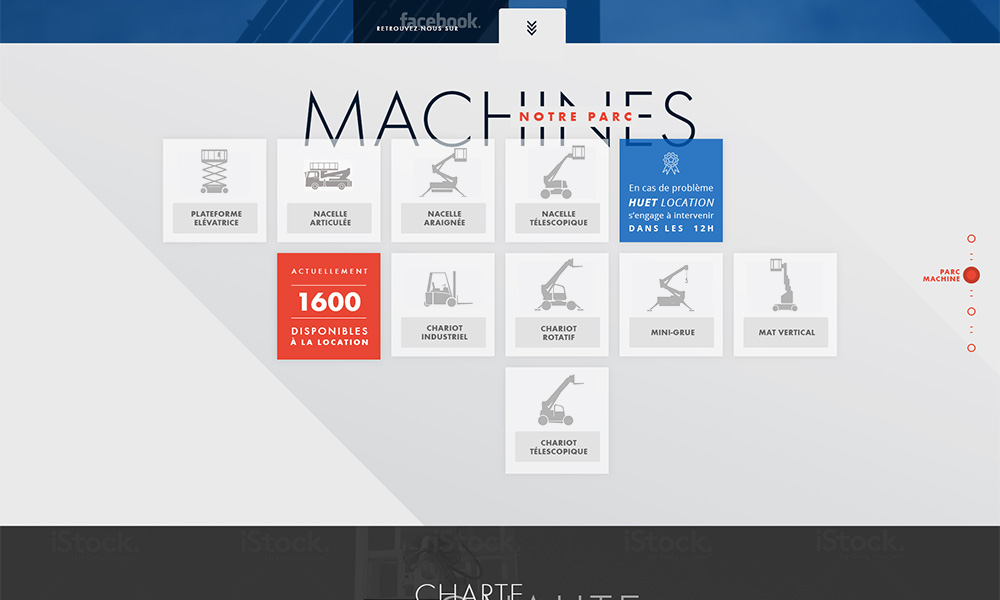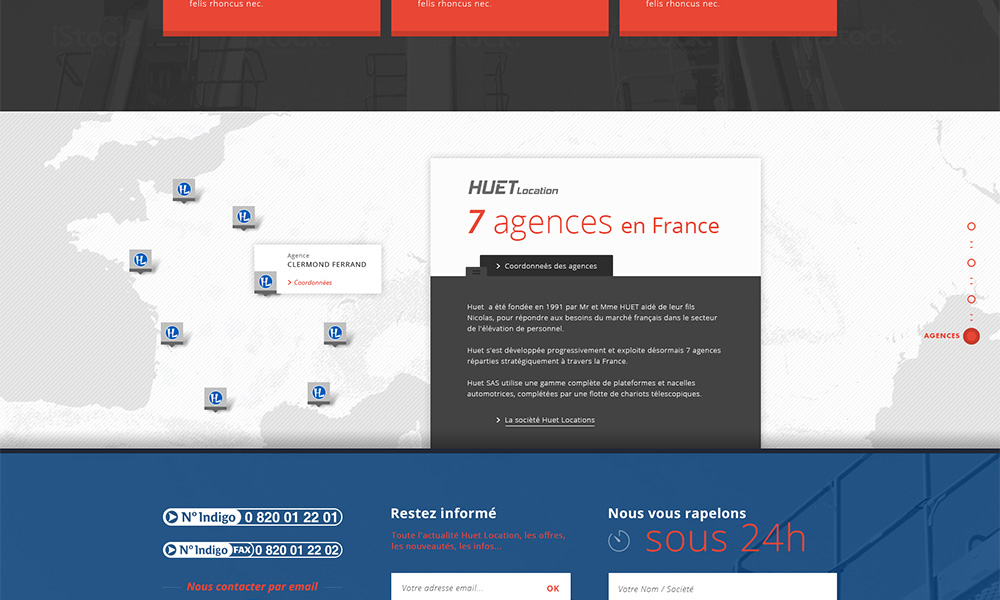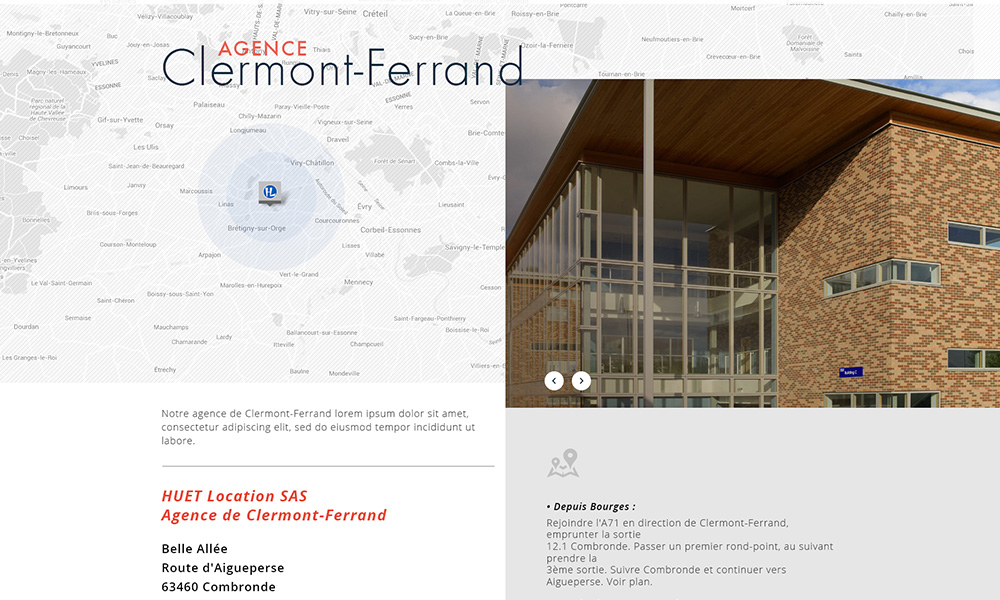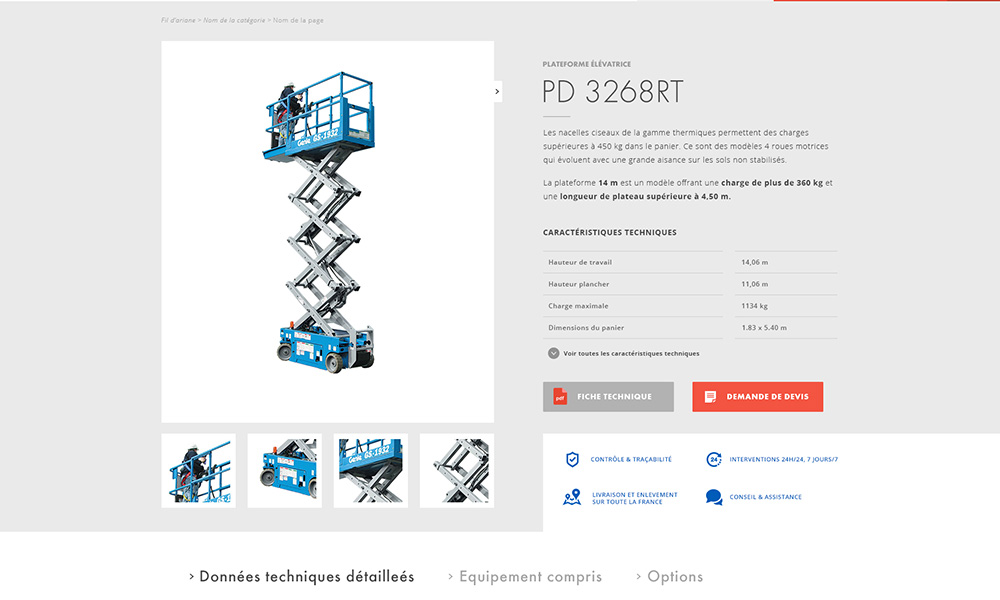 Stunning stats!
Responsive design to make mobile device more accessible!
An ergonomic and intuitive online platform that generates many more leads.
A website that attracts more interest but also a sales force tool.
Thanks to an optimized SEO structure.