Your car at your fingertips
Autobonplan
Embrace digital and take the pole position.
Tanguy, CEO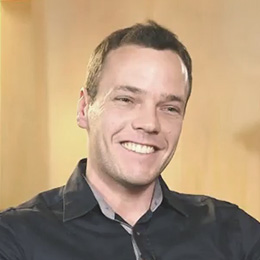 As a young French start-up, Autobonplan SAS is specialized in online sale of multi-brand, 0 km and second-hand vehicles all carefully checked by technical experts. The Magento Autobonplan.com marketplace, launched in May 2015, offers good deals to buy a new car straight from your sofa. We have completely redesigned it to further enhance the user experience!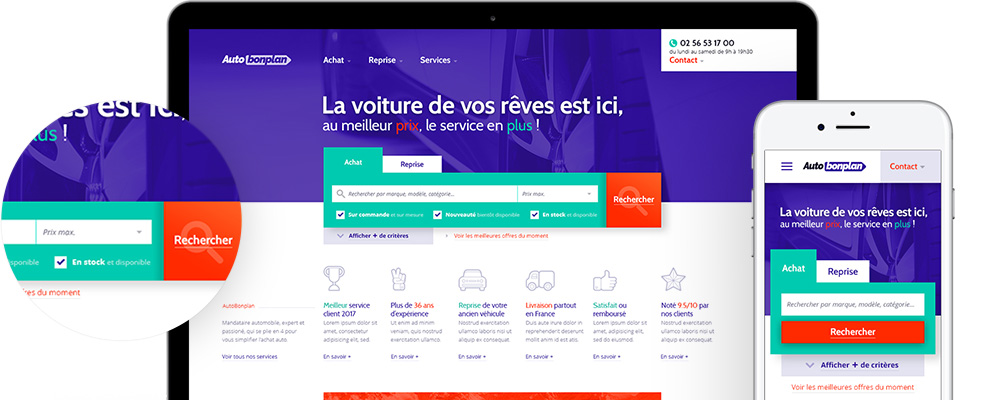 A new automotive experience
The Jean Rouyer Automobiles Group, the fifth largest French national distributor, decided to take the digital shift by creating Autobonplan.com. With an automotive market boosted by the Internet, Autobonplan discovered in Sutunam an e-commerce development agency but also a sincere strategic partner for the launch of this new start-up.
We started with an upstream reflection on the brand identity and values to be shared. Then, we designed a responsive version of the site that suits the new mobile experience modes used both on smartphones and tablets. Having identified the need for users to use search engine, special care was given to it. Therefore, Autobonplan presents a relevant search engine, allowing users to quickly find the vehicles of their choice from its impressive catalog. Moreover, we connected many external tools (ERP, feeds, …) to Magento in order to feed the available references. Everything being connected to marketing tools (CRM, e-mailing, leads, …) to ensure an inexhaustible source of fuel for the sales team.
Digital strategy and SEO.
Survey and research based on user's requirements.
Redefinition of brand identity (personality, communication tone, visual identity).
Zoning, tree architecture definition and workflow diagrams.
Definition and drafting of technical and functional specifications.
Modeling and graphic design of users interfaces.
Specific developments dedicated to the sale of vehicles.
Search engine development: auto-suggestion, automatic escalation of categories and subcategories.
Connection to third-party softwares (ERP, CRM, ...).
Support in opportunity management and lead acquisition (lead, marketing and e-mailing).
SEO optimization and conversion rate.
Performance optimization, security and application maintenance.