Magento Drive-Thru and Delivery
NOUS anti-gaspi
Join us in the fight against food waste
Stéphane, Project Manager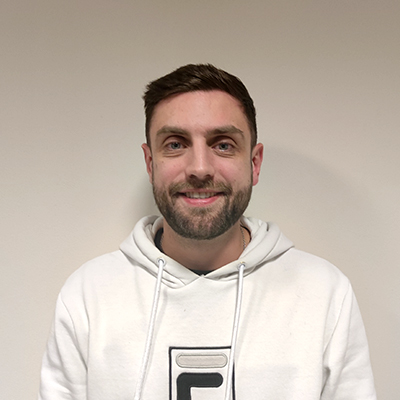 NOUS anti-gaspi is a French network of more than 25 stores that fight against food waste. To promote sustainable consumption practices, Sutunam developed a click-and-collect/delivery eCommerce site using Magento. The site allows customers to order online and pick up products in-store, extending NOUS Antigaspi's reach and reducing wait times.
Enable omni-channel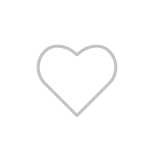 Combating Food Waste: Our Mission
Promote sustainable consumption and raise awareness on anti-waste.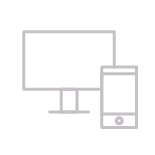 Drive Your Way to a Greener Future
Experience the ultimate drive-thru convenience - order online and pick up the items with click-and-collect.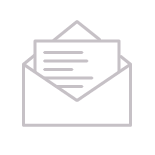 Maximizing Impact: Our Communication Strategy
Digital expertise led to a successful communication strategy promoting our NOUS anti-gaspi eCommerce store.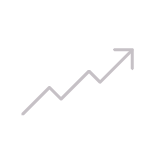 Delivering Nationwide: Our Commitment
Offering eco-conscious consumers quality products at competitive prices, everywhere in France.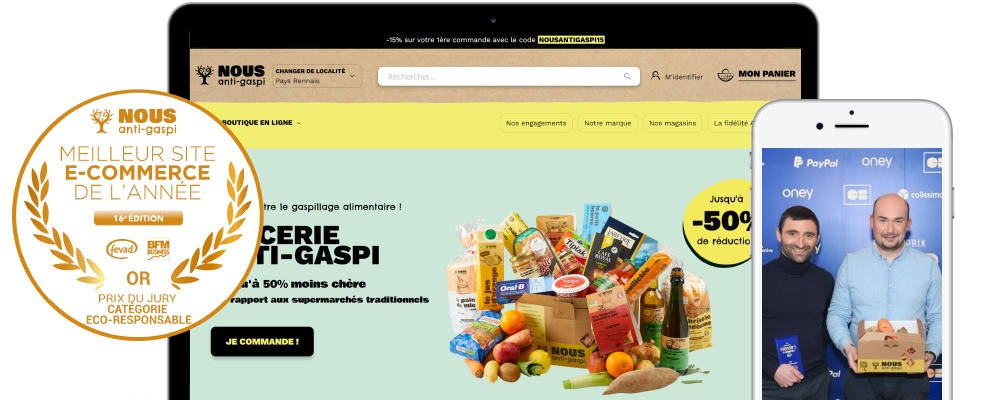 Grocery digitization for sales growth
Fighting against food waste is not an easy task, but at Sutunam, we took on the challenge and developed an efficient digital solution to promote eco-consciousness.
Firstly, we connected our product catalogs with food supplier APIs to obtain essential allergen and nutrition score information about all our products – including the European INCO regulation and food labeling. Next, we developed a Magento eCommerce website and synced it with Comarch, a leading ERP client, and to the stores's POS Menlog, enabling click & collect and drive-thru services.
The success of this new way of ordering and purchasing, through omni-channel and digitalizing the brand, has been outstanding. To add to the convenience, we included a delivery service for fresh products to Rennes city neighborhoods. We also added a second store view for the delivery of all dry products to the rest of France.
With attractive pricing, quality products, and an effective user experience with cross-channel integration, we have seen a significant increase in the number of eco-conscious users.
Join the
revolution
with tech at its heart. Save money,
reduce waste!
Join the
revolution
with tech at its heart. Save money,
reduce waste!
Normalizing a food products catalog with the INCO standard through an ETL: a data management process used to collect data from multiple sources (suppliers, third-party services, etc.), transform and merge them to publish
Designing a click and collect system that includes a feature for selecting pickup time slots
Auto-syncing with ERPs and cash register software (POS) for product creation, price and stock management, and nutritional data tracking
Leveraging APIs and databases to determine the average prices offered by competitors, make necessary adjustments, and showcase potential savings to customers
Creating a local delivery option, followed by a national option that includes fresh products and dry goods for home delivery or pickup at specified locations across the country
Ranking first in SEO (French) for the competitive keyword "anti-waste"
Being awarded the best e-Commerce site of the year 2023 by FEVAD and BFM Business is a remarkable accomplishment for the website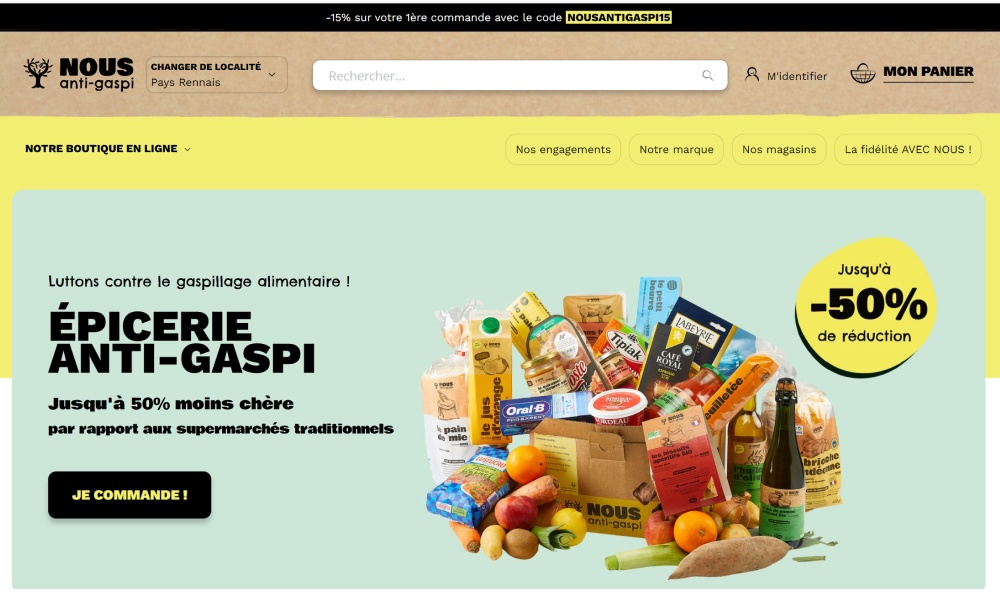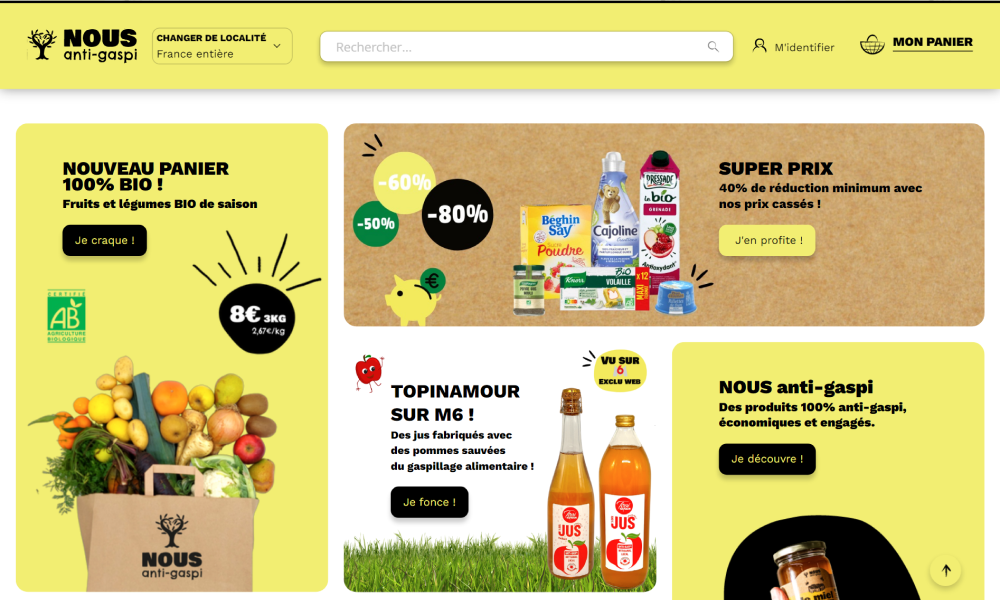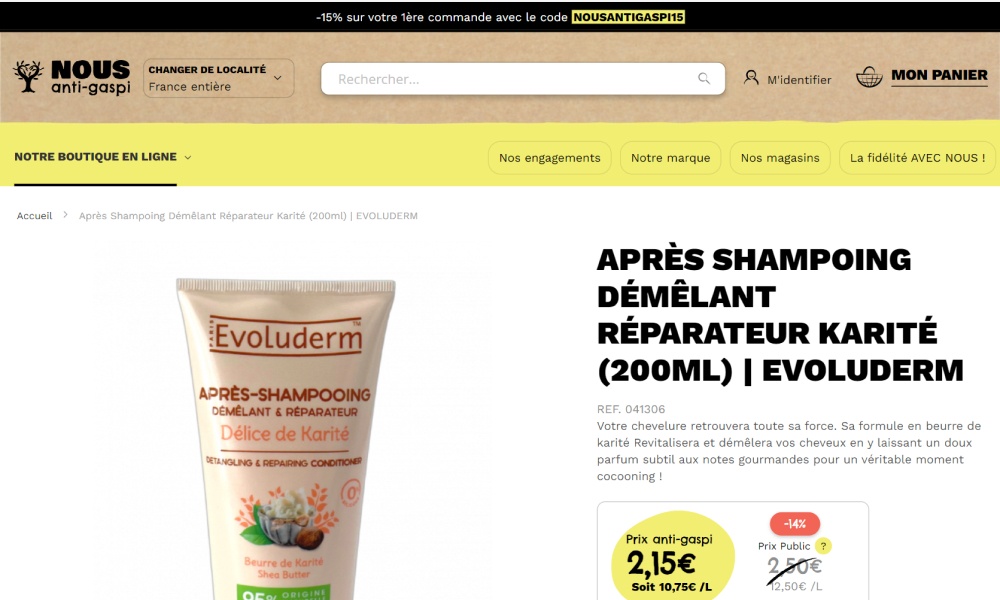 Numbers that Speak for Themselves
Multiple delivery options for fresh & dry products including bike delivery and Drive service.
A team of dedicated professionals worked tirelessly to deliver the first version within 6 months.
Adaptive product catalog with automated management processes.
Top national visibility with features on prime time TV shows, such as Zone Interdite.