Migrate to Magento Enterprise
Quincaillerie Angles
A powerful site for professionals.
Guillaume, Project Manager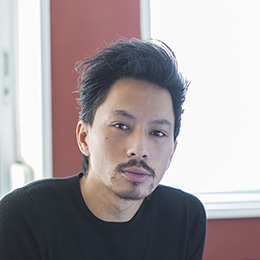 Quincailleries Angles is not only an online store but above all, a major retailer of DIY and home improvement tools and supplies. With more than 20 retail shops in France, the 10 years old eCommerce website was showing its limit. Quincaillerie Angle turned to us to migrate its old site to a new Magento Enterprise Edition one.
At the heart of B2B E-commerce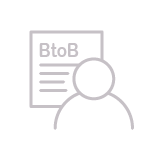 Offer a true B2B experience
Think the user experience (UX) to meet the expectations of our target.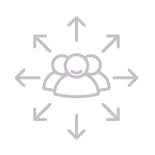 Embrace the cross-channels strategy
Promote the omni-channels and the strenghts of the brand: 20 physical shops, online ad targeting and more...
Connect Magento to the Information System
Synchronize Magento to other tools and solutions for up-to-date data.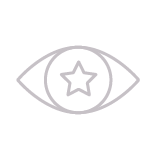 Modernize the company's identity
Offer a new design and identity with improved multi-devices experiences.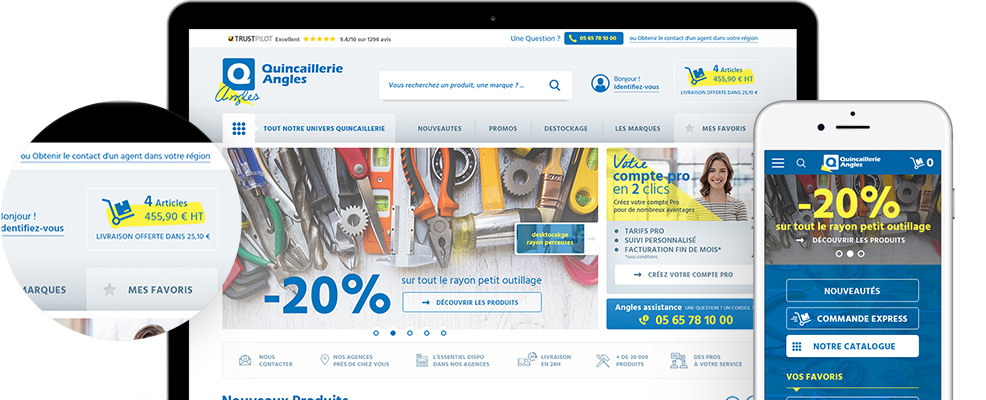 100 years of experience
With a century-old know-how, Quincaillerie Angles has forged a solid experience. The familial structure has quickly understood the web would help it step up the game. On the World Wide Web for about ten years, Quincaillerie Angles trusted us to make a new start. Custom design and features were the keywords of this project.
The company is geared towards the B2B market. With an internal technical team, we worked closely and established a permanent dialogue. We could carry out an important brainstorming to always fulfill their B2B target and users. The stimulating environment further enabled us to exploit on our side all our Magento know-how. The complexity of the features, options and data required us a constant reflection about our technical decisions to maintain good performance.
A tailor-made
experience
for every
professionals
!
A tailor-made
experience
for every
professionals
!
Manage price rules by customer groups.
Assign the right sales for each professionals/customers.
Synchronize the ERP and Magento.
Offer a powerful store locator tool.
Recommend custom navigation based on visitor profile (recommendation categories / favorite products, and more...).
Set up a custom in-site Search Engine.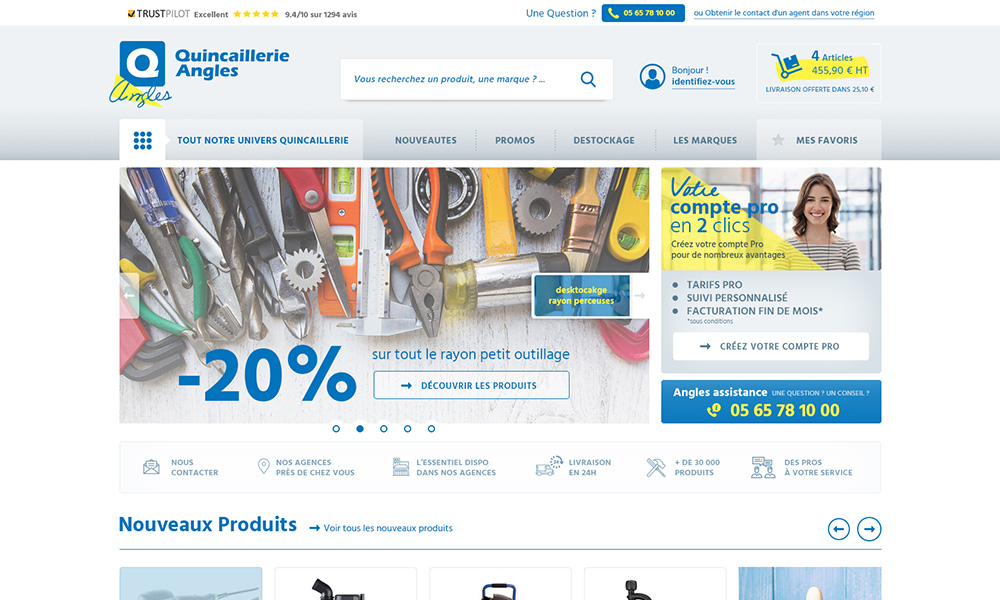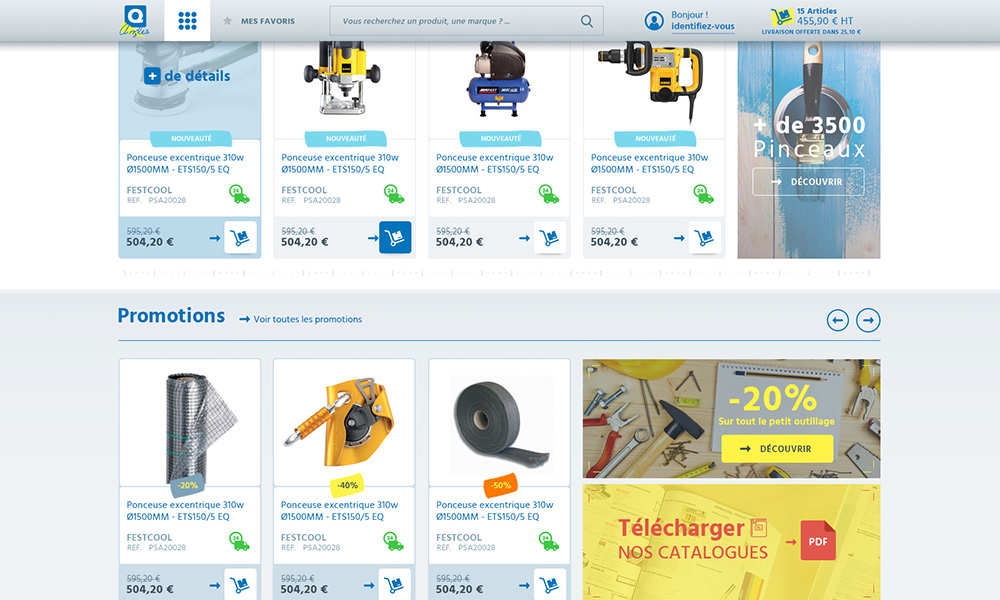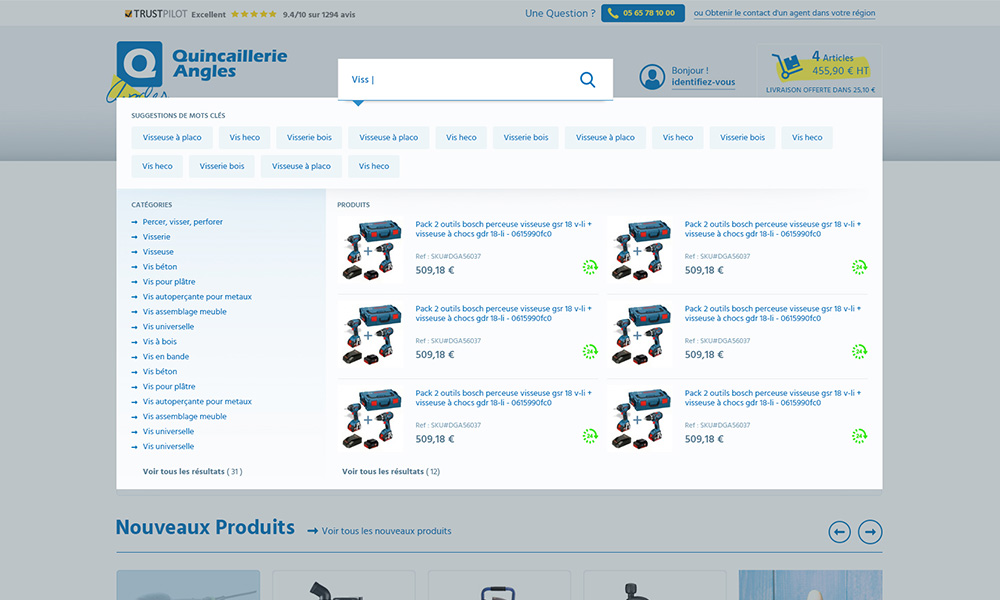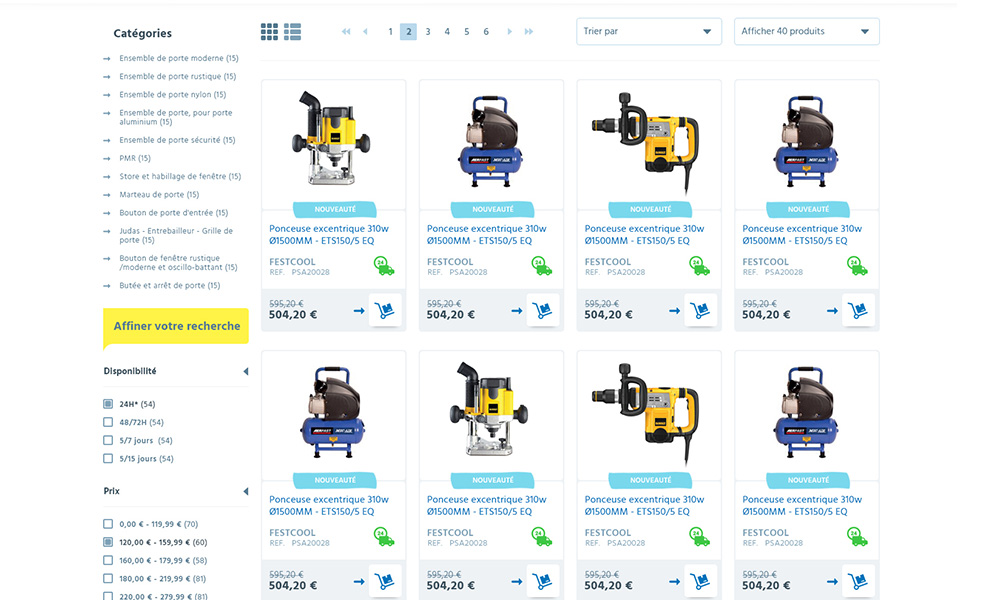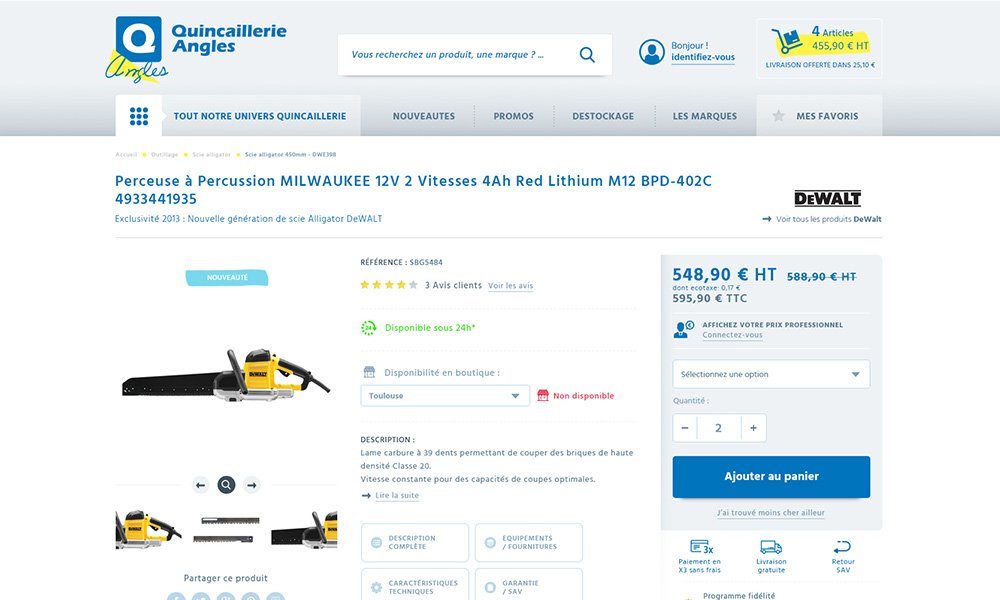 Engaging figures!
With a big applause for the website ergonomics and its performance, which helps a lot!
Higher conversion rate comes with increasing sales!
Visitors find what they are looking for and stay longer.
A powerful website to offer a strong double-digit growth.