Car catalog for Android APP

Renault Vietnam
Showcase hundred of car options withing a catalog for Android.
Thomas, Lead Dev'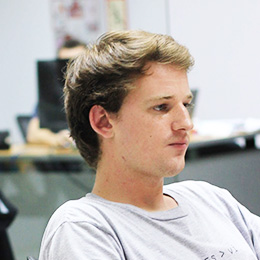 During the 2015 International Motor Show, Renault introduced its 3 new models which, it is said, would have a promising future in Vietnam. They decided to call on Sutunam to launch an Android mobile application. The aim was to give customers a chance to better understand the brand and improve its overall image.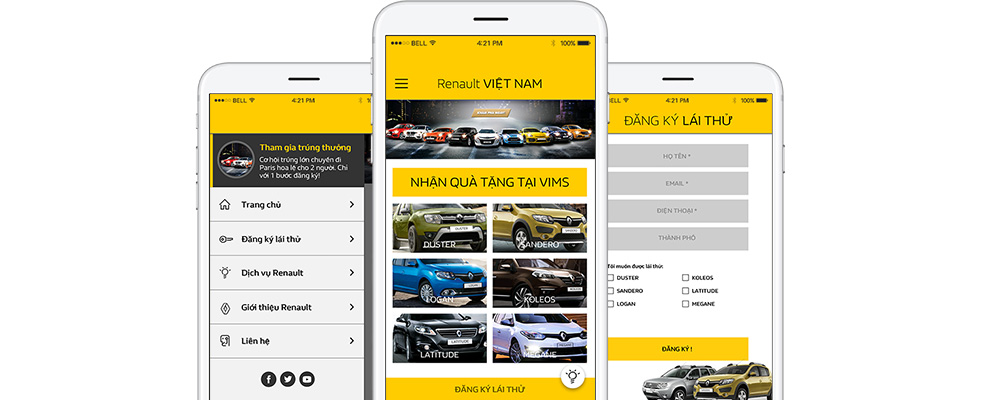 Hundred of options displayed in app
Sutunam, once again, was chosen by Renault to design its Android application. We had already developed a tablet application for the sales team and this time, we created a mobile application for end users.
Renault mobile app is focused on the smallest details to have a good mobile user experience. We made this app simple but compelling. Content is structured reasonably and displayed appropriately in multiple devices. Homepage is attractive with grid-list view gallery of constructor's cars. Automobile lovers can enter this gallery to explore latest photos with multiple angles, colors, interior and exterior style the imported cars.
More than a simple catalog with the latest cars' images and prices, this new app's design is also an effective great way for Renault to understand their client and improve customer relationships.
UI/UX for mobile app.
Develop database and API connection for content management.
Drive test contact form and booking system.
Push notification: inform users about latest news and promotions.
Game call to action and gift lottery.