Trendy design with parallax effect

PRIME GROUP
Play with the tiles and animations for a nice Parallax effect.
Ly, PM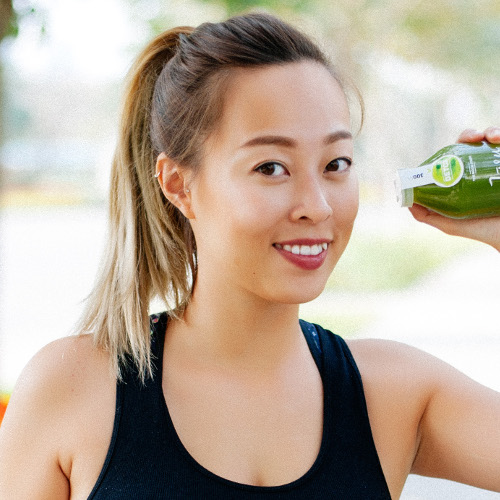 Prime is one of the top leading ceramic tiles manufacturers in Vietnam and ASEAN. The SCG Group, second largest Thai group, trusted in Sutunam to design their new website. We designed this site with an eye-catching look and creative interface. The parallax scrolling effects for WordPress put Prime.vn in the list of the trendiest and most modern web interfaces.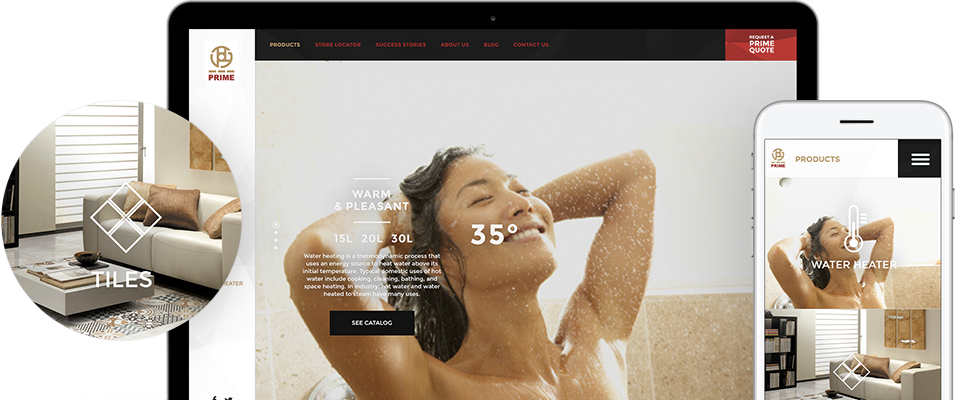 Design, Technical solution and Support
Parallax Scrolling creates the illusion of depth in websites. This kind of animation effect happens because of the slower moving rate of the background compared to the foreground. Besides, this technique creates multiple layers with different speeds, which looks like many tiles overlapping. A simple gesture – scrolling – is enough for users to take a trip and get all the basic knowledge about Prime. We wanted to bring the best User Experience to Prime's audience.
We also used an interactive 3D display of Prime's electrical water heater products. The unique presentation technology is an effective marketing tool since it makes customers easier to decide purchasing a product by seeing the model in 360 degree.
Define strategy based on personas
CMS Solution WordPress selection
UI/UX, zoning wire-frames and sitemap
Custom development and 3D product design for 360* view
SEO (Search Engine Optimization) and training
Hosting and performance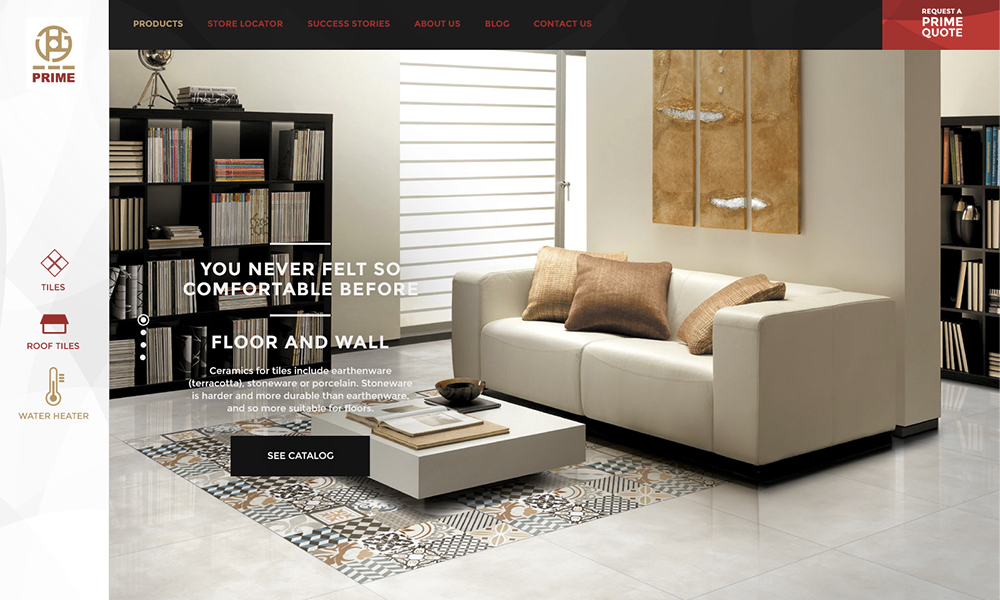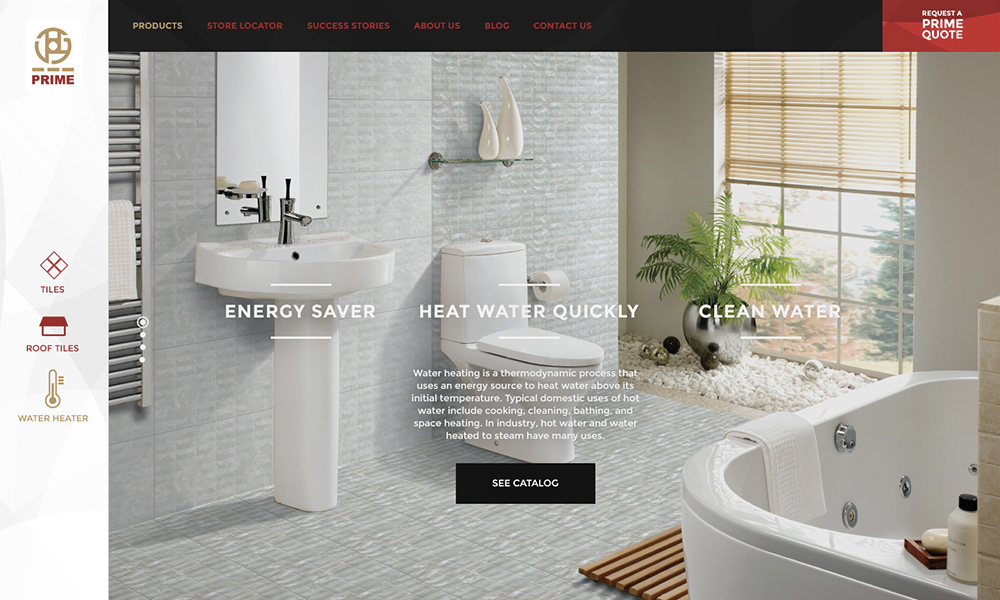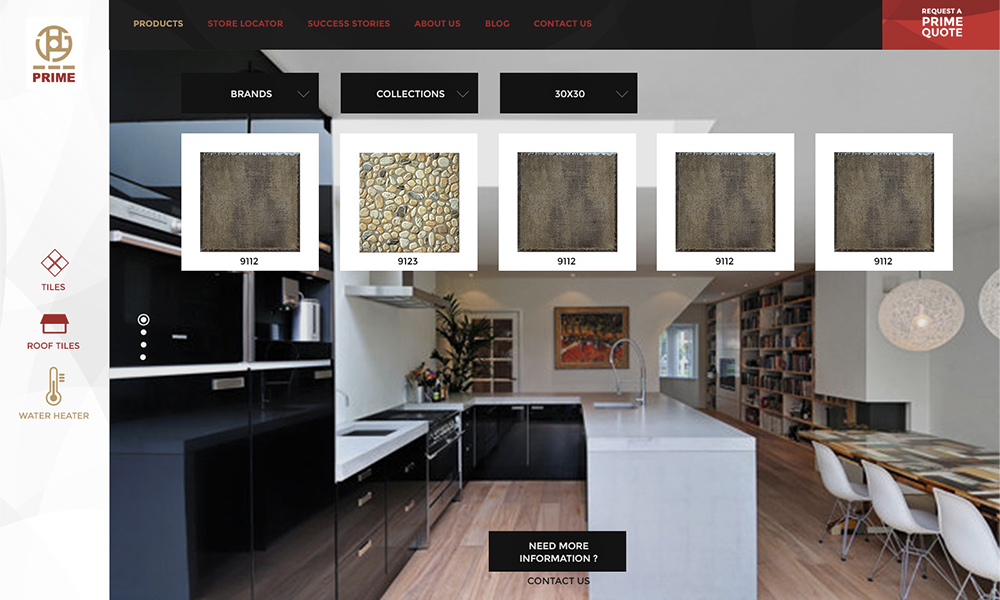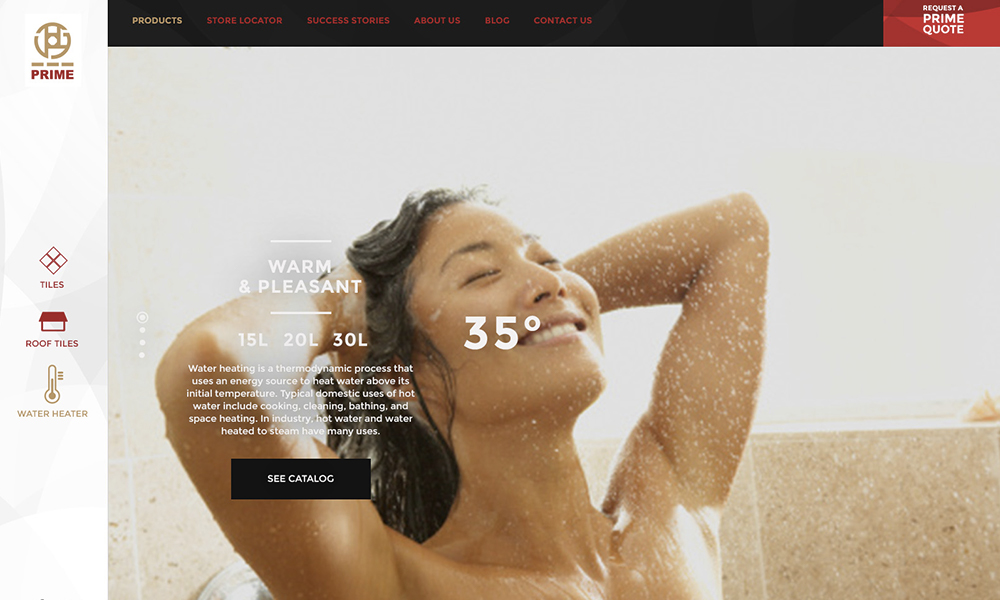 An overview of the website stats
More active users, who interact more with the website. That was one of our main goals. We did it ;).
Generating more traffic on the website is also synonymous with growth opportunities.
More attractive content that makes users want to go further in their website browsing.
People spend more time on the website and scroll less. Good point! It proves their interest.