An IOS App to Find your Perfect Wine

Wine Embassy
Your best ambassadors are your clients, the app your catalog.
Ly, Project Manager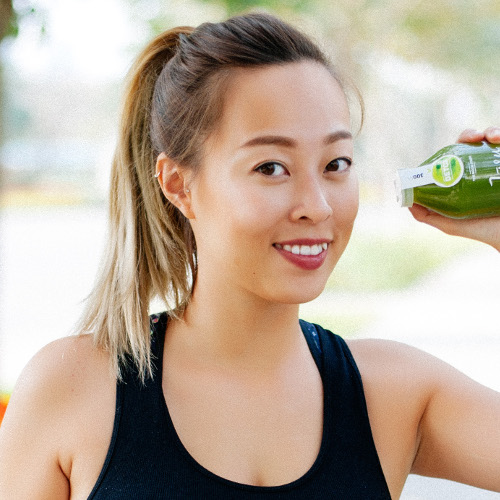 Wine Embassy is a wine cellar located in the heart of Ho Chi Minh City. Managed by a French sommelier, the brand has two boutiques and one high-end bar/restaurant where you can enjoy a fancy dinner date or a casual glass of wine with friends and family.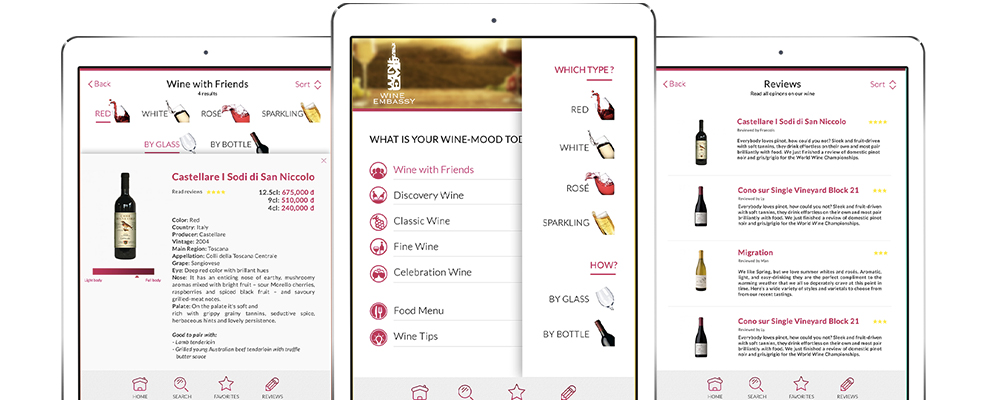 After having developed a corporate site and an e-cellar site for Wine Embassy using Woocommerce solution from WordPress, we suggested the idea of a wine list and food menu integrated in an iPad. We developed this application as a great wine list that leads the user, step by step, to choose the wine that matches his mood. From Classic wine, to Fine wine, to Discovery wine and Festive wine. With a wide selection of wines from over ten countries, the App also helps finding the right wine to match dinner, thanks to the "food matching" functionality integrated in the back-end of e-Commerce website.
As Wine Embassy holds wine tasting event on a regular basis, Sutunam presented the restaurant a "My review" function where guests can jot down all their thoughts about the wine being tasted. The App's interface incorporate brand's color with retina icons and minimal design to enhance the sophisticated yet modern style of the restaurant.
Wine database import.
API migration from WordPress.
Food menu and wine tips import.
Bi-lingual adaptation from website.