Complete redesign Magento 1.9
Durance
Artisanal atmosphere to better reach the user
Dahouya, Project Manager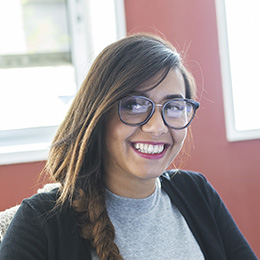 As a family business founded in the Provencal Drome, France, Durance creates natural scented made-in-Provence products. Always creative, the brand has no less than 215 fragrances and diversifies its products every year. To step up their game, the Durance team collaborated with us to put even more creativity online.
Deploy the brand image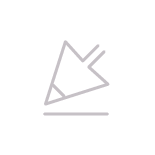 (Re)shape the online Durance experience
Modernize the online brand identity and develop the e-commerce experience.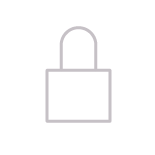 Maintain a stable e-commerce platform
Ensuring continuous Magento base performance and administration freedom.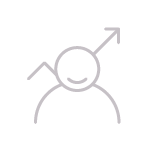 Create more appealing digital variety
Create specific seasonal page templates and offer personalized services.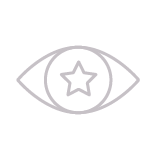 Convey a creative and innovative brand image
Highlight the fragrance range from Senteur line and develop various product types.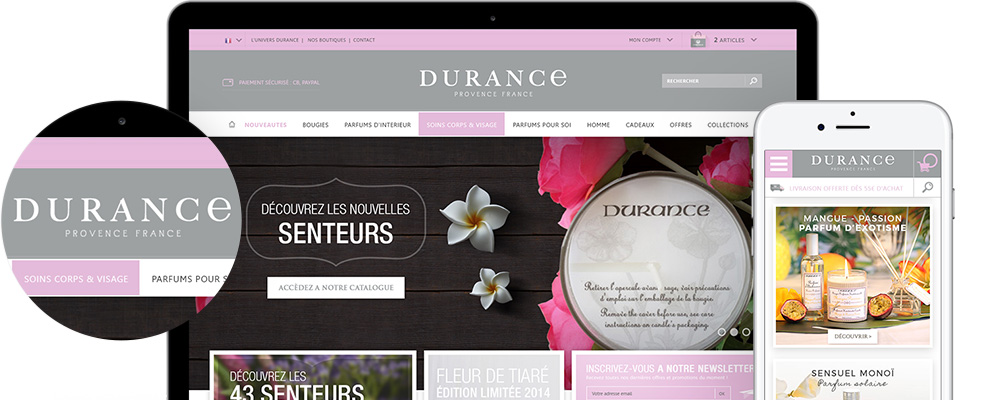 A creative and personalized experience
What was essential for the brand was not just about selling online but rather to be visible and accessible on all media platforms. The graphics have been designed in a way that enables a simple and optimized digital user experience. Even though Durance has more than 165 stores, their team really wanted to innovate further by offering a service that can only be accessed online to differentiate the two selling channels. The customization extension allows users to become decision-makers. Thereby, they can choose the size of the candle, atmosphere (5 for more generosity), scent and add, reduce, colour, enlarge, add texts, themes and images.
Standing by the organic products of its region, Durance's commitment to quality is strong. We have always followed the company's vision during the development of the store and actively supported the brand in its digital evolution.
Enhance user experience
with product customization.
Enhance user experience
with product customization.
Technical and functional specifications that meet the brand's objectives.
Graphic and ergonomic redesign according to the new Durance charter by transposing the paper format to digital.
Multilingual and responsive design integration based on Magento 1.9 with "SEO ready" (optimized for natural/organic search).
Specific features development: specific fields for product type, store locator, perfume gallery, API integration
Scalable seasonal templates creation and integration: Christmas-themed homepage, landing page for a new fragrance collection.
Custom module development: choice of a label background according to themes, addition of photos or text, colour choices, typography, sizes.
Support through ongoing maintenance and technical support: security updates, product flow to social networks, sales tracking, content and speed optimization.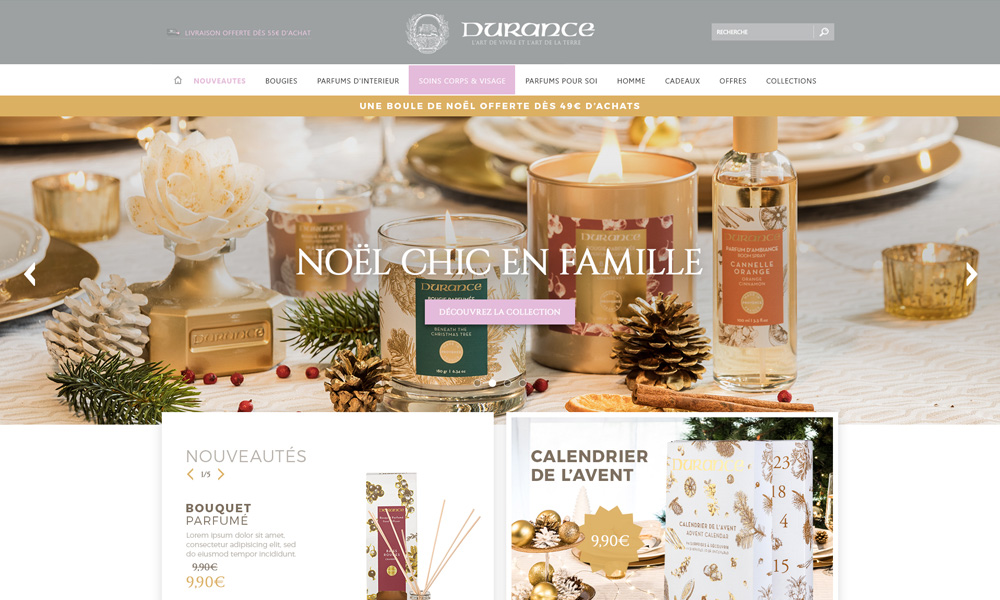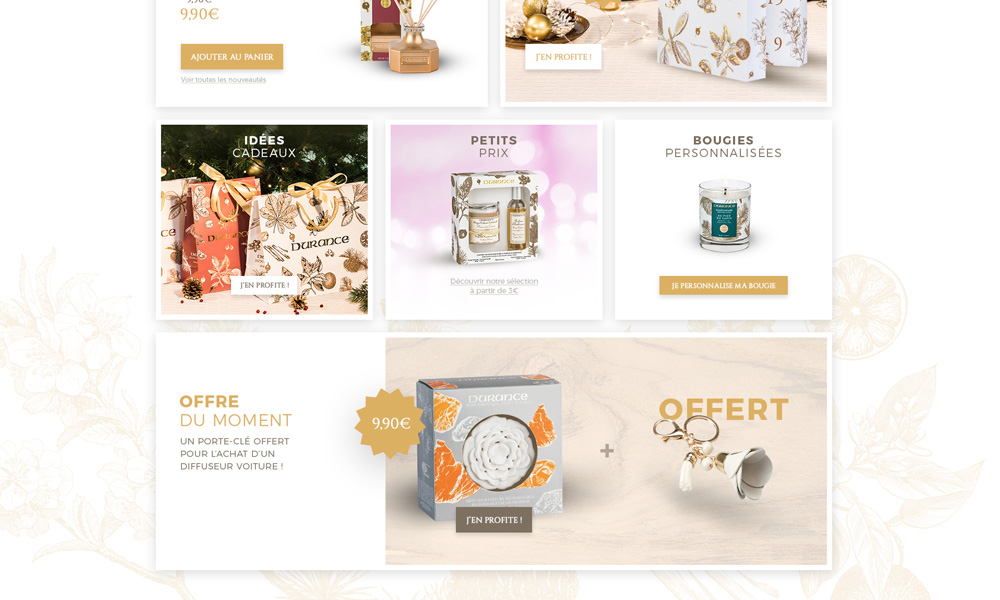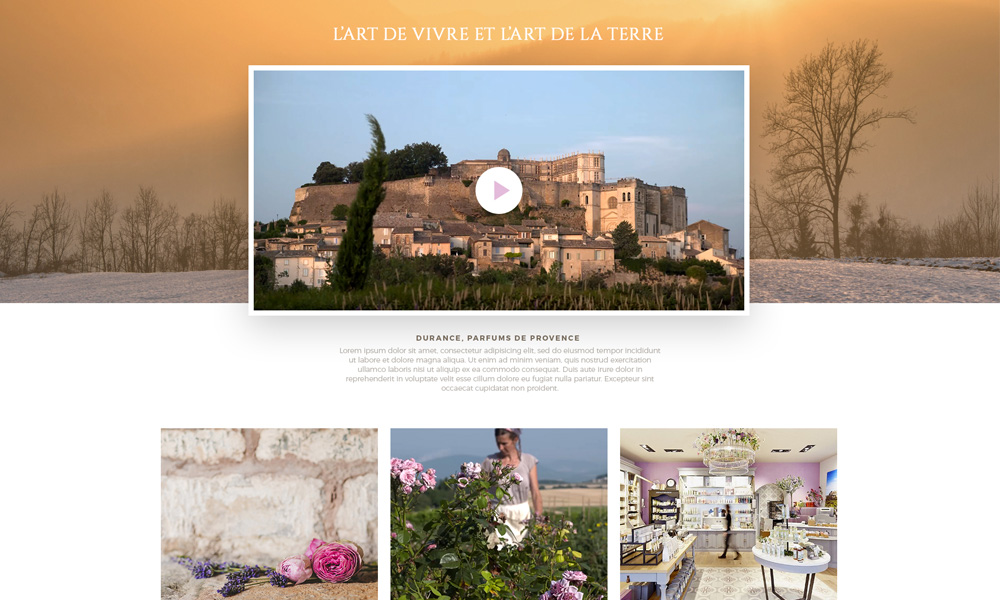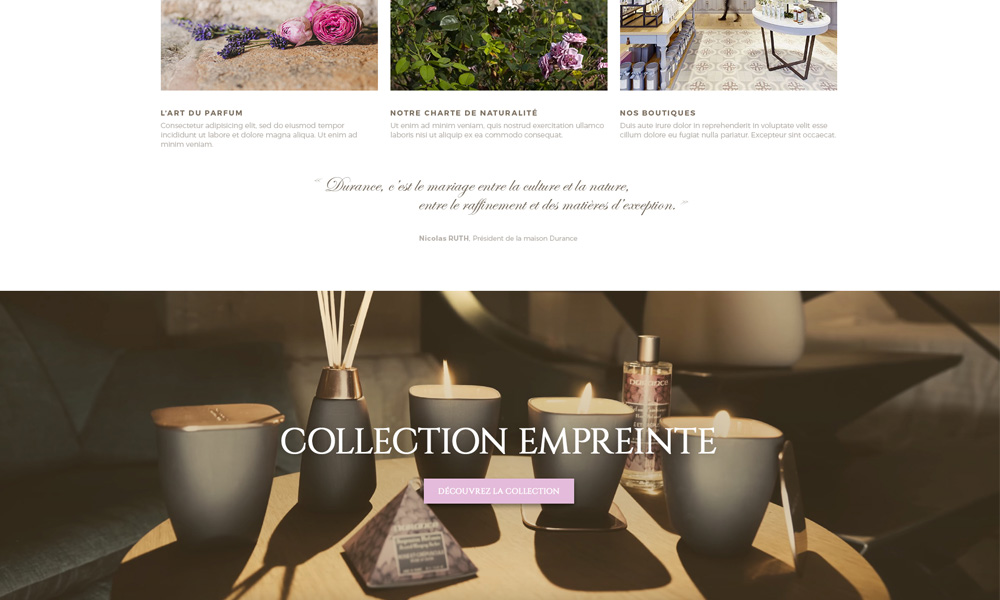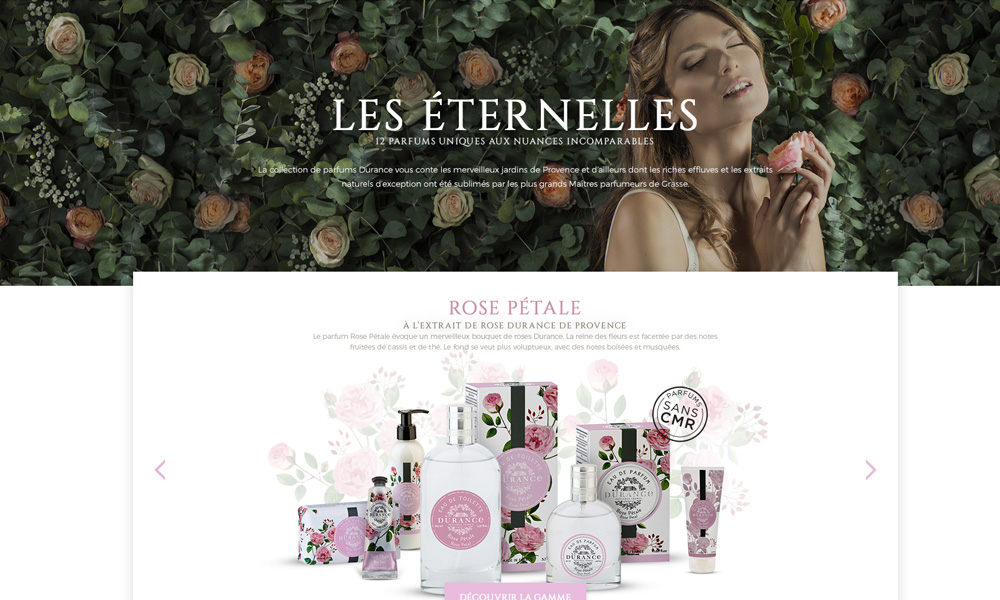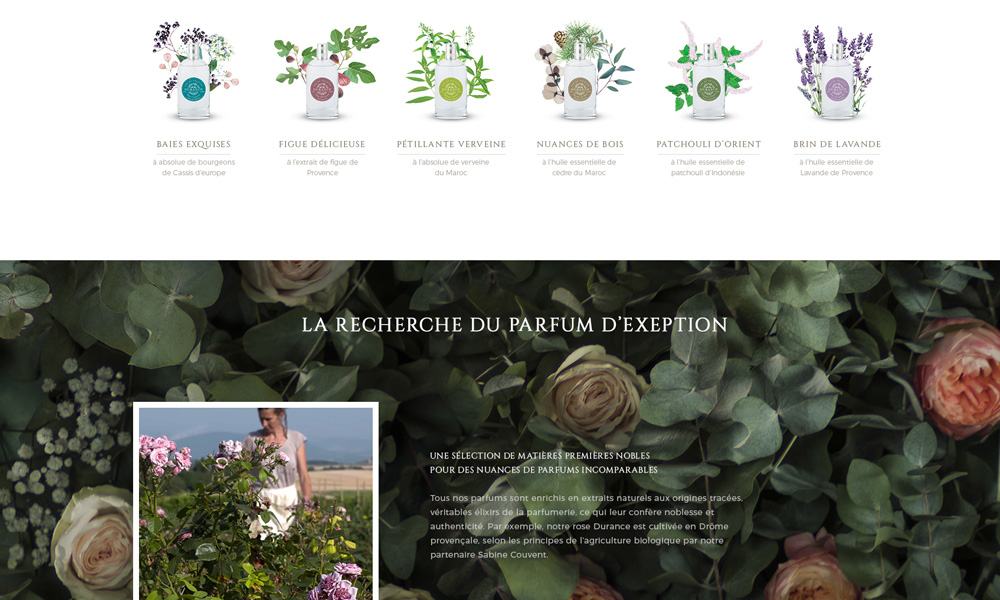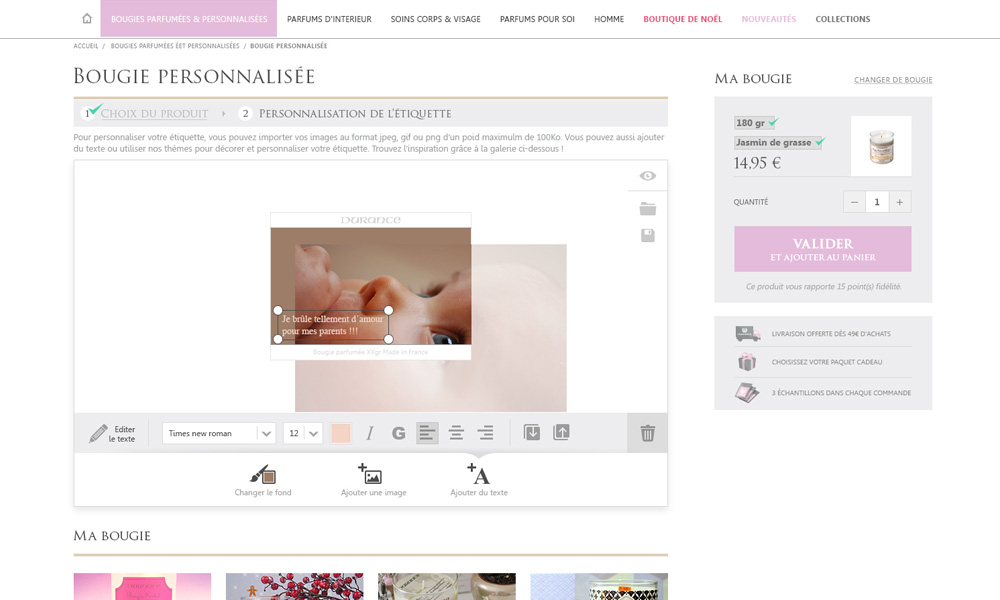 And it is still going on!
On desktop, tablet, mobile, the website attracts people: sign of a better visibility.
of sessions + transactions
Customers stay and buy products. That's what we expect from a new design!
of loyal customer sessions
Customers come and come back, this is a good indicator of loyalty!
Customers, designer, developer, project manager, integrator: what it takes to succeed the project.